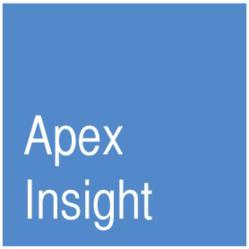 Apex Insight's commercial work was valuable, both in giving us information needed to get the deal done, and in giving us fresh insights into the views, needs and intentions of our top customers.
London (PRWEB UK) 12 March 2013
Amsys is the leading independent provider of services for Apple computing platforms in the UK. It delivers a broad range of services, including hardware repairs, helpdesk support, consultancy, apps development, training and recruitment to a broad range of customers including some of the largest users of Apple computing equipment in the UK.
Its management team, led by CEO, Alex Hawes, has completed a management buy-out from previous owners, Arkle Partners, with debt funding provided by The Co-operative Bank.
Apex Insight carried out the commercial due diligence required by the Bank to support its investment in the transaction. This involved evaluating the size and growth of the market segments served by Amsys, assessing the strength of its relationships with leading customers and partners and exploring their views for future market developments and opportunities for Amsys.
Interviews with a range of senior-level Amsys customers and partners revealed that the company is held in high regard and seen to be the primary independent source of expertise on Apple, its products, systems and technologies in the UK.
Other key findings include:

Apple sold almost 10 million devices (computers, i-Phones and i-Pads) in the UK in 2012. This was almost double its 2010 levels, with sales of all three device categories experiencing high rates of growth.
Many large UK companies are deploying, or planning to deploy, bespoke apps running on i-Pads to reengineer legacy paper-based processes and generate significant efficiency gains
Evidence from the market supports estimates that UK sales of Apple devices are likely to increase at an annual rate of 20% over the next few years.
Alex Hawes from Amsys said:
"Apex Insight's commercial work was valuable, both in giving us the information we needed to get the deal done smoothly, and also in giving us fresh insights into the views, needs and intentions of some of our top customers."
Financial due diligence was carried out by Chris Cormack from MaxAim LLP
About Apex Insight
Apex Insight is an independent provider of research, analysis and consulting services covering business services markets in the UK and Europe.
In addition to Amsys, our recent work has covered markets including Outsourced Contact Centres, TV Production, Express Parcels, Facilities Management, Consumer Debt Purchase and Online Payday Lending.