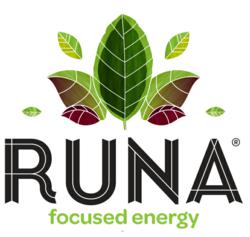 New York, NY (PRWEB) March 08, 2013
Runa, a producer of energy drink products made from the Amazonian plant guayusa, recently closed an oversubscribed round of funding. The latest round was led by Luke Weil, with participation from a private group of investors. In the same way that coconut water, a super re-hydrating, all natural product, has taken market share from artificial sports drinks, Runa, with its energizing, all natural tea-like products, is poised to do the same in the artificial energy drinks market.
"Runa believes it's time for a new kind of energy," says Runa founder Tyler Gage. "Energy that allows us to live a stimulating life, to do more of what we love and are called to do and that propels us into the world with a clear mind and open heart."
Runa is currently available in over 2,500 locations across the country including Whole Foods Markets, Fairway, The Vitamin Shoppe, and Wegmans. Runa's current product offerings include: Runa Ready to Drink bottles, Runa Unsweetened – 0 Calorie Line, Runa Infusers, and Runa Loose Leaf Guayusa.
According to lead investor Luke Weil, "The consumer market for healthy drinks continues to grow, and without a healthy, clean and natural alternative in the energy segment of the market, Runa is the perfect product at the perfect time." Weil added, "The social mission at the heart of the Runa enterprise and business model – which today supports over 2,000 independent family farms in the Amazon and plays a vital role in preserving Amazonian land – makes it even more of an honor to lead this round of financing and serve on the Runa board of directors."
About Runa
Runa promotes healthy lifestyles and livelihoods by connecting producers and consumers through sustainable Amazonian products. Runa, which means "fully alive" in the indigenous Kichwa language, represents the natural energy its products offer. Runa buys guayusa directly from the Napo Runa Artisan Association of guayusa farmers in Napo, Ecuador. Runa works with the Association and Fundacion Runa, an Ecuadorian non-profit organization, to ensure Fair Trade practices that promote the social and environmental integrity of guayusa production.