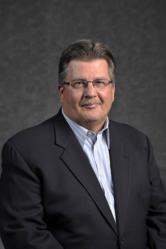 The longer organizations wait to update their technology, the further they will fall behind. This is especially true in sectors, such as the financial industry, that are now recovering at lightning speed.
Addison, IL (PRWEB) March 07, 2013
ITsavvy, formerly B2B Computer Products, in partnership with HP, just generated a white paper with five tips on how to use technology to grow business.
"Many organizations have been putting off major technology investments for the last few years, waiting for the economy to turn around," said Mike Theriault, ITsavvy's president and CEO. "They realize that they have to remedy the chaotic state of their technology, but they don't know where to start. This white paper, we created with HP, will show them how." While the white paper lays out a thorough explanation with specific advice, a brief synopsis of the tips is as follows:
1. Have a Big Picture Strategy: Get out of the habit of buying one-off technology here and there. While that may have been necessary in a tight economy, this approach is not a good long-term strategy. Instead, look for a technology provider with a proven track record to create a holistic plan.
2. Don't be Seduced by Stop-Gap Solutions: Look for technology that comes with flexibility and scalability. "Avoid a low-end solution that you'll outgrow in a few years," said Bill Dykema, vice president of ITsavvy's Advanced Solutions Group.
3. Anticipate Mobile Users: With the growing trend toward worker mobility, organizations need to make provisions, such as a secure wireless network. A good technology provider will be able to review wireless systems based on specific needs and government regulations.
4. Embrace the Cloud: For most small-to-mid-sized businesses (SMBs), the Cloud can be both a risk mitigation tool and a cost-saver. Dykema advises starting small.
5. Look for Trends: Most SMBs don't have the resources to stay up on technology trends and determine what's right for them. This, again, is where a trusted technology provider that can architect a perfect solution comes in.
"The longer organizations wait to update their technology, the further they will fall behind," Theriault said. "This is especially true in sectors, such as the financial industry, that are now recovering at lightning speed." The white paper "Planning for Growth: Scalable IT for Long-Term Savings" is available for download or follow this link: http://host.msgapp.com/af2?LinkID=CH00096131eR00000016AD.
ITsavvy, one of the fastest growing companies of its type in the U.S., is a recognized leader in tailored end-to-end IT product and service solutions. ITsavvy built its reputation as a value-added reseller with industry-leading product availability; design and implementation, client support and delivery speed through 46 distribution centers across the U.S. The company's new user-friendly website provides 100s of concise, leading-edge IT decision-making resources, including an e-commerce site with real- time pricing and availability. ITsavvy is headquartered in Addison, Ill., with offices in Chicago's Loop; Davenport, Iowa; Hayward, Calif.; and Beavercreek, Ohio. Call 1-855-ITsavvy (1-855-487-2889), email: info(at)ITsavvy(dot)com , visit: http://www.ITsavvy.com/
Visit ITsavvy's Media Center at: http://www.ITsavvy.com/about/media-center/
About ITsavvy http://www.ITsavvy.com/
ITsavvy was founded in 2004 by industry experts Mike Theriault and Chris Kurpeikis. The company has grown from a Midwest start-up to a national, award-winning leader in IT products and services. Mike and Chris conceived of ITsavvy after becoming convinced they could significantly outdo competitors in a number of areas including client service. By combining a comprehensive value-added reseller business with an industry-leading array of services through its Advanced Solutions Group, ITsavvy is quickly becoming the benchmark for integrated IT products and advanced solutions providers.
Media Contact: Jean Van Rensselar, Smart PR Communications Jean(at)SmartPRCommunications(dot)com /630-363-8081
ITsavvy™ is a trademark of B2B Industries. All other company and product names may be trademarks of respective companies with which they are associated.