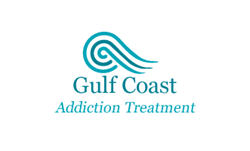 We have already seen the profound positive effects cognitive behavioral therapy can have on addictions.
Destin, FL (PRWEB) March 07, 2013
Gulf Coast Addiction Treatment's introduction of Cognitive Behavioral Therapy to its treatment methods brings a powerful tool to the facility, thanks to the many levels on which this type of therapy works. Cognitive behavioral therapy helps people recognize that certain thoughts lead to drug and alcohol use and then aims to replace the use of drugs or alcohol with healthier behaviors. Rather than reaching for a drink or drug when a certain thought arises, people are encouraged to instead do something healthier, such as exercise, meditate, journal on their thoughts or talk it over with another person.
While people may have the same thoughts, cognitive behavioral therapy can help ensure those thoughts no longer automatically trigger self-destructive, addictive behavior. Cognitive behavioral therapy can also go deeper to not only change the behaviors that stem from specific thoughts, but to change the thought process itself. Long-held negative beliefs and ideas may be proven untrue, thereby allowing an individual to shed those old beliefs for new ones that are more positive and much more conducive to recovery.
"Cognitive Behavioral Therapy is an amazing technique that we are fortunate to be able include in our recovery programs," said Gulf Coast Addiction Treatment head of admissions Chris Ross. "It can help change a person's behaviors, beliefs and entire way of life."
The National Institute on Drug Abuse hails the myriad benefits of cognitive behavioral therapy,, including its effectiveness for helping to prevent relapse. A report from CBS News highlights the positive effects cognitive behavioral therapy has had on mental health conditions, namely depression, where it has worked even when anti-depressants have not.
Because each person's recovery program needs to be tailored to the individual, cognitive behavioral therapy is a viable option that can be fine-tuned to meet a variety of needs. It is most effective for those who fell into the trap of addiction due to emotional pain, mental health conditions and as a reaction to stress.
"We have already seen the profound positive effects cognitive behavioral therapy can have on addictions," Ross said. "People no longer have to fall prey to the knee-jerk reaction of running for alcohol or drugs when they are stressed out or in emotional pain. They are no longer slaves to negative thoughts or behaviors and instead become the masters of their minds and actions."
Located on the Gulf of Mexico in Destin, Florida, Gulf Coast Addiction Treatment boasts a serene setting, luxurious surroundings and, most importantly, the research-based programs that can help people recovery from drug and alcohol abuse and addiction. The center offers a variety of non-12-step, holistic options for creating a personalized recovery program focused on lasting recovery.