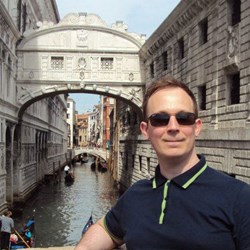 The secret to CRO is implementing well-planned and sustained incremental changes in a logical pattern.
Manchester (PRWEB UK) 7 March 2013
Businesses can easily double the profitability of their websites by focussing on conversion rate optimisation, according to expert systems analyser, Michael Guy.
He clearly explains the processes required to increase conversion rates in a detailed new article on business website, Find the Edge.
By focussing on improving the online conversion rates of websites, companies can bring in more profits without needing to spend any money on attracting extra traffic.
Conversion rate optimisation (CRO) is a technical field that focuses on improving websites to ensure more customers are compelled to take action when they land on a page.
Guy said: "CRO is nothing new in the online world, but is definitely beginning to gain acceptance as one of the most cost-effective ways to maximise your internet marketing budget – especially if that spend is difficult to justify at times.
"A site needs to change organically to meet the needs of the consumer, and the only way consumers can indicate what's wrong with a site is by failing to convert.
"The secret to CRO is implementing well-planned and sustained incremental changes in a logical pattern."
He uses the article to explain the various ways that websites can be tested and changed to optimise conversion rates. One of the simplest is to create two slightly different versions of the same page, and direct half of the web traffic to each one.
Analysis will reveal which page is most successful, allowing effective changes to be introduced. This process is called AB split testing.
He said: "Remember, if you have a conversion rate of 10%, then nine out of every ten people who view your site are potentially converting elsewhere.
"Doubling your conversion rate, whilst keeping your price per click and advertising spend the same, halves your cost per acquisition."
Kenny Goodman, founder of Find the Edge said: "Few modern businesses operate without a website nowadays.
"Any company with a site that relies on calls to action can improve their conversion rates by using the techniques Michael details in a clear and logical fashion."
The full article can be viewed here: http://www.findtheedge.co.uk/sales-marketing/conversion-optimisation/how-to-double-your-website-profitability-without-increasing-traffic.
Michael Guy has almost 20 years' worth of experiencing in system analysis and advising clients on process improvements. He has improved the conversion rates on countless business websites. More about him can be found here: http://www.findtheedge.co.uk/expert-panelist/michael-guy.
Find the Edge is a business website that launched earlier this month. It offers business leaders news, insight and advice from a diverse panel of industry experts.