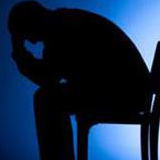 Sydney, Australia (PRWEB) March 07, 2013
Australia is the fourth happiest country, according to the findings of a survey by the Household Income and Labour Dynamics in Australia (HILDA). Associated Counsellors and Psychologists Sydney (ACPS) followed the results of the survey, which measured well-being among OECD countries.
But the ACPS cautions that these results shouldn't overshadow the existence of mental disorders in the country. As the ACPS points out, a 2007 Bureau of Statistics study found that 20 percent of Australians had suffered some form of mental illness in the previous year. Of the 20 percent, anxiety disorders were most prevalent, with affective disorders like depression being the second most common. Substance abuse disorders ranked a close third.
"The HILDA survey findings are truly promising but as service providers we are daily reminded of the prevalence of mental health disorders in our society," Joanna Fishman, Director of ACPS, says. "If 20% of people over 18 suffer from a mental illness, than that is 1 in 5 people. That figure is seems to us to be way too high. It's essential that these people have access to counselling services and that government funding for mental health services is able to keep pace with continuing demand."
As Fishman points out, access to government funding for mental health services may be compromised if it is assumed mental illness isn't an issue in the country. The ACPS is an association of counselors, psychologists, and relationship therapists that work together to help Australian residents suffering from mental illness. Mental disorders can affect everything from a person's ability to earn an income to his or her personal relationships.
Even among residents who don't fall in the 20 percent category, counselling can be beneficial. Couples seek counselling to resolve marital difficulties and for support with stress management. The ACPS also helps people find counselling for help with grief, eating disorders, and Post Traumatic Stress Disorder.
Through the ACPS website, residents in the Sydney area can obtain referrals for marital counselors and psychologists based on their individual needs. In addition, the ACPS provides information to help people determine what type of therapy they might need.
The ACPS also helps those seeking therapy connect with online professionals who can provide therapy using the latest technology. Sessions can be conducted through Skype using a webcam and internet connection, allowing clients to receive therapy in the comfort and privacy of a home or office.
The Sydney area is home to some of the best counsellors in the business, each brought together by organisations like the ACPS. The ACPS is a member of the International Society for Mental Health Online. Each of the ACPS's members are required to be members of Australian Psychological Society or the Counsellors and Psychotherapists Association of NSW.
To learn more about the various forms of treatment available or to find a counsellor in the Sydney area, visit the ACPS website at http://www.counsellingsydney.com.au/.