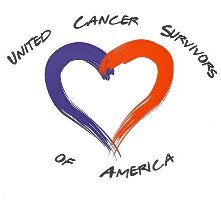 Birmingham, Alabama (PRWEB) March 07, 2013
United Cancer Survivors of America, Inc. have a newly named officer. Rob Avram of the band EveryDay But Friday. The band is signed with FEC and records with Universal Recording Company, Alex Rexroat, Producer. Avram's responsibilities will be to chair the nonprofit's ongoing S.O.S. Music Fest fundraiser which raises money for scholarships and monetary awards to the student's cancer surviving parent. He will coordinate the musical talent for the event, enlist the services of the celebrity emcee, and stage all activities that take place in between the performances.
Rob Avram will also guide the marketing department with their social and online marketing for the nonprofit and concert events, as well. This outstanding and very talented young man graduated in 2012 from Abeka Academy High School (Pensacola Christian School) with a 3.5 average. He plays guitar and is one of the vocalist/song writers for EveryDay But Friday. He has been performing and producing concerts for the past few years and quickly gaining recognition for his talents. Founder and President, Patricia Lee says, "Our staff and Board of Directors are all very excited Rob has accepted this permanent position with the Nonprofit. He has always been instrumental in the success of our concert fundraisers but is now taking on a more official role with a few more responsibilities. We know he is busy and very much appreciate his involvement. He has always shown special interest in our Nonprofit and truly believes in our mission." Rob may be found on the nonprofit web site at http://www.UnitedCancerSurvivorsofAmerica.org under the tab S.O.S. Music Fest.