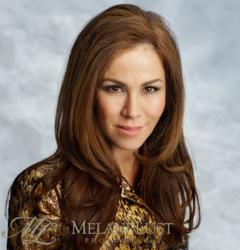 It's a highlight of my year to be involved in this special night.
Westport, CT (PRWEB) March 06, 2013
Top Connecticut portrait photographer, Melani Lust of Melani Lust Photography is proud to sponsor CancerCare's Girls Night Out at the Lillian August flagship store in Norwalk, Connecticut on March 7, 2013 from 6:00 p.m. until 9:30 p.m. "It's a highlight of my year to be involved in this special night," Lust expresses her enthusiasm for the organization that offers free support services to anyone suffering from cancer.
Melani Lust will be photographing the festivities. The ladies in attendance will enjoy wine and hors d'oeuvres from Cinch and live entertainment by DNR. Dessert will be provided by Sweet & Simple of Fairfield, Connecticut. There will be a silent auction as well as shopping opportunities from local business such as Benefit, and Bula Bula Fashions, who are donating a portion of their sales to support CancerCare's important mission.
Melani Lust has been a sponsor of Girls Night Out since 2005. In 2010, the top Connecticut wedding photographer photographed survivors of cancer in a series entitled, "Things that Sparkle". In large-scale canvas format, this collection of 15 color photographs documented the hope and light of cancer survivors and their families. "As a photographer, it's an honor to celebrate the beauty of these amazing women." Utilizing backlighting with miniature bulbs to create additional sparkle, Melani Lust created a series of work that is both playful and dramatic. She was interviewed by News 12 at the event.
In addition to being a devoted CancerCare volunteer, Melani Lust has been named Best Wedding Photographer by Moffly Media for three consecutive years (2010, 2011, 2012). Always inspired by art and beauty, Lust was formerly a professional dancer in Manhattan. She holds a B.A. in Fine Arts from NYU and an M.A. in Fine Arts from NYU's Institute of Fine Arts. She worked in Manhattan as an art auction researcher, before opening her exclusive photography studio in Westport, Connecticut. Melani Lust's lifestyle portraits and editorial photo style blend a strong sense of photojournalistic truth with her refined artistic vision. Melani accepts editorial assignments for media and personal commissions for portraits, weddings and destination weddings. Visit http://www.melanilustphotography.com to view Melani's extensive portfolio.