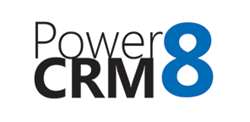 Some of the new things we've included are Skype integration for phone numbers, the ability to follow records, and the ability to click on an avatar to log out or change which organization the user is logged into in Power8CRM."
Minneapolis, Minnesota (PRWEB) March 06, 2013
PowerObjects, a professional services firm 100 percent focused on Microsoft Dynamics CRM, has just released version 5 of Power8CRM, a free Dynamics CRM app for Windows 8 devices. This release marks another milestone in the continuing development of the app, which debuted in the Windows Store in October 2012.
"This update has a lot of great new features that we think really enhance the functionality of the app," says Cecilie Svensgaard, product manager for Power8CRM at PowerObjects. "Some of the new things we've included are Skype integration for phone numbers, the ability to follow records, and the ability to click on an avatar to log out or change which organization the user is logged into in Power8CRM."
PowerObjects developed Power8CRM for mobile devices like the Surface tablet, giving users the freedom to easily access Dynamics CRM data from the field. The app's process-driven interface allows users to manage the sales pipeline by pulling dynamic, actionable data from Dynamics CRM that can be updated on the fly.
"We've had over 2830 downloads as of February 28, 2013," says Svensgaard. "That's great news for our team. We feel like we're definitely filling a need, and demand continues to grow. We are continually developing new features to better meet the needs of users."
PowerObjects will be demonstrating the capabilities of Power8CRM at Microsoft's biggest Dynamics event of the year, Convergence 2013. "We've made huge strides in what the app can do in the short months since it hit the store," says Svensgaard. "I'm sure we'll have more new features to show off in time for Convergence. We're really looking forward to seeing the response from the Dynamics CRM community."
Those interested can learn more about Power8CRM or download the app from the Windows Store.
About PowerObjects
Established in 1993, PowerObjects is one of a handful of organizations recognized as a leader in delivering Microsoft Dynamics CRM/xRM solutions to customers. As a Microsoft Partner Gold Certified in the CRM competency and Microsoft Dynamics 2012 Partner of the Year, PowerObjects has an impressive and rapidly growing list of customers benefiting from Microsoft CRM/xRM. PowerObjects fully embraces the power of customer choice and offers hosted, on-premise and online CRM deployment options. Headquartered in Minneapolis, Minnesota, with offices in Chicago, Columbus, Dallas, Omaha and St. Louis, PowerObjects provides CRM solutions to businesses and non-profit organizations in multiple industries including healthcare, life sciences, insurance, financial services, publishing, distribution, manufacturing and professional services.