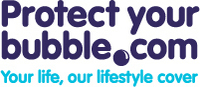 (PRWEB UK) 7 March 2013
This month Mobile World Congress saw a number of manufactures unveiling low cost mobile and smart phones. Experts predict it will be a big trend for 2013 as manufacturers try to tap in to the developing world and aim to provide a product that can be considered a back-up or second phone.
These new low-cost mobile phones will look to compete with the likes of Huawei and ZTE. According to Swedbank analyst Hakan Wranne "The U.S. and Europe are saturated with smartphones. Upgrading or changing phones is about all that is left for those markets, and this is not representative of growth."
Protect your bubble, mobile phone insurance provider takes a look at the recently unveiled cut-price basic mobile phones and low-cost smart phones.
First up is the Nokia 105 mobile phone. At a mere £13 it boasts a 35 day battery life, FM Radio and colour screen. It has been touted as the 'ultimate festival phone' and even features a built in torch, very handy when camping at festivals.
Nokia also revealed 3 other low cost phones at the WMC. This included the Lumia 520 smart phone. Although the price is still unconfirmed it is rumoured to be priced at around £120 to £150 and to go on sale around 1st April. The Lumia 520 has been hailed the cheapest Windows 8 handset. It features a 4ich touch screen, 8GB internal storage as well as a 5 megapixel camera.
Acer introduces the Liquid E1 and Liquid Z2 Duo. The Liquid Z2 Duo is a low cost smart phone running on Andriod 4.1 Jelly Bean. It offers 4GB of onboard storage, wi-fi, Bluetooth, in-built GPS and a 3 mega-pixel camera. The Liquid E1 also on Andriod Jelly Bean 4.1 it has a 4.5" screen and a 5 mega-pixel camera with flash. The Liquid E1 is set to cost around £170 and the Liquid Z2 Duo £105. The Acer handsets also will be able to take 2 sims, fantastic if it's to be used as a second phone.
LG's offering to the low-cost market is the Optimus L3 Series II smart phone rumoured to go on sale for approximately £105. Also on Android Jelly Bean it features a 4inch screen, 4GB storage with the option to increase using an SD card and a 3MP camera. The LG Optimus L3 Series II in expected to be available in the UK in April.
Smart phone and computer giant, Apple has a few ideas of their own according to recent reports an iPhone "nano" or "mini" could be on the horizon and it's no surprise considering the popularity and success of the iPad mini. As of yet there are no rumours on price or release date for the UK .
A new smart phone is a great idea. What is also a good idea is insurance to protect the investment from Protect your bubble. Protect your bubble provide insurance for smart phones, mobile phones, tablets and more. It can cover against accidental damage, theft and as an optional extra loss; it makes sense for any smart phone. For a quote and details how to sign up, visit Protect Your Bubble
Sources: digitalversus.com, Reuters
About Protect your bubble UK
Backed by a Fortune 500 company, Protect your bubble is the UK's largest specialist gadget insurer that also offers a wide range of insurance products including car insurance, car hire excess insurance, home insurance and bicycle insurance; all at wallet-friendly prices.
Related Links:
Mobile Insurance - uk.protectyourbubble.com/gi-mobile-phone-insurance.html
Gadget Insurance - uk.protectyourbubble.com/gadget-insurance/
Andriod Smartphone Insurance - uk.protectyourbubble.com/android-smartphone-insurance.html
Find Us On:
Facebook: facebook.com/ProtectYourBubble
Twitter: twitter.com/protectyrbubble
YouTube: youtube.com/user/protectyourbubble