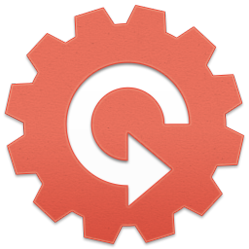 "We are very impressed with team behind Contactually, the product they have built in such a short time, the traction it gets with users and the vision behind the company."
Washington, DC (PRWEB) March 07, 2013
Contactually, a Washington D.C.-based technology startup, today announced a $1 million seed round lead by early stage venture capital firms Point Nine Capital and Boston Seed Capital. Existing investors, including 500 Startups and previous angel investors, have also joined in on the round.
Contactually has built a new marketing channel for professionals in relationship-driven businesses that helps them retain mindshare and generate business and referrals from the people in their network. The innovative platform instantly generates your address book based on the people with whom you communicate via email and social media, and then intelligently prompts you to reconnect with your most important contacts when it matters the most. Contactually ensures that your most important relationships never slip through the cracks, and that you consistently stay top-of-mind and relevant with your most important contacts.
"We are very impressed with team behind Contactually, the product they have built in such a short time, the traction it gets with users and the vision behind the company," remarked Pawel Chudzinski of Point Nine Capital. "They're offering a truly unique solution to help professionals proactively engage with their most important relationships."
With the new funding round, Contactually plans to accelerate its rapid growth by developing and scaling its sales and development teams. Additionally, the capital will allow the company to focus heavily on value-add partnerships with other complementary SaaS products, made possible by Contactually's API. The platform currently integrates with tools like Salesforce, Google Contacts, Highrise, Pipedrive, SugarCRM and MailChimp. Contactually also recently announced its newest partnership and integration with Do.com, Salesforce's task management platform.
The Contactually API enables third-party software providers to seamlessly access the rich contact data and communication histories that users can access on the native platform. In particular, Contactually's integration partners can use the API to automatically add and update contact records from email and social media, as well as see the interactions that they have had with a given contact over email and social media. For example, if a user receives an email from a prospect, Contactually will automatically track it and update that contact's profile if he included any new contact data or information in his email signature. Then, using the API, Contactually will sync that updated contact data and the email communication with any integrated third-party platform like Salesforce. With the power of the Contactually API, users can rest easy knowing that their contact data is in sync across their entire network and workflow.
"We're really excited to launch our new API.  Everything you see in Contactually is now accessible externally, and we're already seeing a lot of innovation from our current partners," explained Contactually COO and co-founder Tony Cappaert. "Other companies and developers shouldn't have to worry about building out a contact manager, because Contactually can automatically organize and sync contacts for their app from anywhere."
Third-party software vendors who are interested in partnering and integrating with Contactually should visit the developers page at http://developers.contactually.com and the partnership page at http://www.contactually.com/partners for more information.
About Contactually
Contactually was founded in 2011 by Zvi Band, Tony Cappaert and Jeff Carbonella. The Washington, D.C.-based technology start-up builds a new marketing channel focusing on managing your most important professional relationships by automatically reminding you to follow up with key contacts. The SaaS platform integrates seamlessly with email, social networks, and CRM tools to keep all of your contacts up-to-date and in sync across your entire network. The team was previously part of the 500 Startups incubator in Mountain View, California.
Currently, Contactually supports Gmail, Google Apps, IMAP, and Microsoft Exchange email. POP3 email is compatible with Contactually using the Outlook for Windows plug-in. The service integrates with Facebook, Twitter and LinkedIn, as well as with Google Contacts, Salesforce, Highrise, Pipedrive, SugarCRM, MailChimp and Do.com.