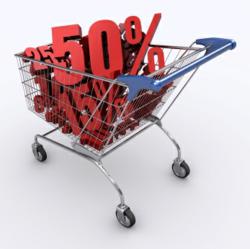 Rent to own stores need to move their used furnishings quickly so will offer great deals.
Austin, TX (PRWEB) March 12, 2013
ShopRTO.com encourages consumers to consider rent to own when shopping for used home furnishings. Since most rent to own home furnishings were rented for a short term leaves the product still in good condition offering a great used deal.
One of ShopRTO.com's purposes is to educate consumers about rent to own when shopping for home furnishings. Research shows consumers do not know rent to own offers used home furniture, appliances, flat screen tvs and almost all furnishings for the home.
Frugal customers looking for a cash deal through used home furnishings go to Craigslist or garage sales but do not understand that rent to own offers the best used deals in town.
When shopping at a rent to own store, most customers want new merchandise right out of the box. But many rent to own customers return that product within the first three to four months. In fact, 75% of rent to own customers return that home furnishing.
Rent to own stores then have an influx of used merchandise that they re-rent at a reduced price or a shorter time period to rent to own. Or they need to make room for new home furnishings and are eager to get rid of their slightly used merchandise. Therefore offering the customer a great deal.
The key to getting the best deal is timing says ShopRTO.com. The customer has to find out when that rent to own store needs to get rid of their used merchandise and will offer a great deal.
The best advice is to call the local rent to own stores asking them what used deals they have to offer. Go even further by giving them your contact information because certain rent to own stores will be more aggressive when it comes to selling their used merchandise.
There are many ways to obtain affordable home furnishings and ShopRTO.com encourages customers to consider rent to own as an option. Especially when paying cash and finding quality used home furniture, laptops, HD TVs, washer dryer combos and other home furnishings.
About ShopRTO.com:
ShopRTO.com provides affordable home furnishing tips and trends for Americans on a budget. ShopRTO.com was created to help consumers review rent to own as a home shopping choice.