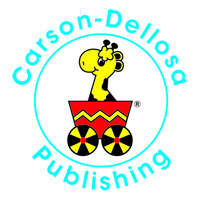 Carson-Dellosa is one of the first educational publishing companies in the United States to offer online consumer reviews on its website.
Greensboro, N.C. (PRWEB) March 07, 2013
The majority of teachers and parents making purchases online rely on product reviews and online research before buying items, according to a recent online survey of 900 customers by Carson-Dellosa Publishing. The company found 90 percent of survey respondents researched products or services on the Internet and almost 80 percent of them read product reviews before making purchases. What's more, 80 percent of respondents said that their decisions to purchase items are influenced by those reviews.
With this understanding, Carson-Dellosa, a leading provider of supplemental educational materials for teachers and parents around the world, has launched an online rating and review option on carsondellosa.com. The new functionality enables customers to review, rate and share their feedback on a wide variety of educational products, including books, learning cards, classroom decorative items, digital products, puzzles and games, and stationery. Customers benefit by tapping the opinions of others to make the best possible purchase decisions, and Carson-Dellosa can use the direct customer feedback as a guide to continually improve its products and services.
"Consumer insight is a vital part of our business as we rigorously survey, interview and test our products with thousands of teachers and parents each year in an effort to create the right products for them," said Al Greco, chief executive officer, Carson-Dellosa Publishing. "People expect companies to provide them with easy ways to find and share opinions. And regardless of where shoppers make their final purchases—online or in stores—they're reading consumer reviews before they buy. We want to make sure our customers are getting exactly what they need. Adding this online review option will help them make confident, informed purchase decisions."
Carson-Dellosa is one of the first educational publishing companies in the United States to offer online consumer reviews on its website, which will allow the company to participate in real-time customer conversations, including questions and answers on products, product reviews and customer stories.
Carson-Dellosa created a customer insights group two years ago to make the point of view of the consumer part of daily conversations. This group works across all departments within the company to ensure that the consumer feedback is integrated into product development and marketing. Data from the new online reviews will further enhance consumer engagement across the company, all while improving existing products and services.
About Carson-Dellosa
Carson-Dellosa Publishing, LLC, based in Greensboro, North Carolina, is a leading supplemental curriculum solutions provider for both educators and parents around the world. Founded by two teachers, our company boasts a more than 35-year history of enhancing a child's learning potential and environment through quality curriculum and printed and digital supplemental learning materials for school and home.
Carson-Dellosa provides educational materials developed by experienced educators, tested with teachers and parents, and certified by a third party to align to the new Common Core State Standards. Offerings include the industry's most recognized and respected award-winning brands such as Learning Spot™ Lessons, Summer Bridge Activities™, Mark Twain Publishing, Brighter Child® and many more.
To learn more about Carson-Dellosa, visit carsondellosa.com, Facebook.com/CarsonDellosa, Twitter.com/CDPub, Pinterest.com/Carson-Dellosa or YouTube.com/CarsonDellosaPub.