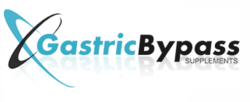 (PRWEB) March 11, 2013
The health food and weight loss industries continue to thrive as more individuals make the choice to truly commit to better health. While the process of finding the right products and services can be costly, it often is possible to save money by shopping for products online. Currently, GastricBypassSupplements.com, a leading provider of supplements and food products designed for pre- and post-bariatric patients, is offering customers additional savings with free shipping on orders over $75. The free shipping offer applies to orders within the contiguous U.S.
Patients preparing for or recovering from gastric bypass surgery require a specifically designed diet in order to maintain optimal health. The products offered by GastricBypassSupplements.com are specially created to support the needs of these patients and help them progress toward their weight-loss goals.
The company commented that all orders received Monday through Friday before 3 p.m. EST will be shipped the same business day, providing all products are in stock. All orders are shipped by UPS Ground unless specified otherwise by the customer – additional details are available on the company's website.
About GastricBypassSupplements.com: GastricBypassSupplements.com has been recognized as a leading provider of supplements to support both pre- and post-bariatric patients since 2006. The company's retail outlet, Faunce Corner Nutrition in North Dartmouth, Mass is a division of Fitness Connection which was established in 1993. The staff at GastricBypassSupplements.com is knowledgeable and possesses a strong understanding of the needs bariatric patients throughout each stage in their weight loss journey. GastricBypassSupplements.com carries only top-of-the-line products including chewable calcium citrate and multi-vitamins from Bariatric Advantage, whey protein isolates from Syntrax and Nature's Best, as well as ready-to drinks and protein bars. For more information, visit http://www.gastricbypasssupplements.com/ or send an email to customerservice(at)GastricBypassSupplements(dot)com.