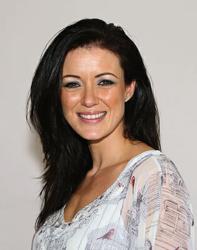 The Work at Home Mums Network aims to empower mums to find their passion in life, and use this passion to create a profitable business that supports their family.
Belfast (PRWEB UK) 11 March 2013
The Work at Home Mums Network, a global network that teaches mums how to create profitable businesses at home whilst caring for their children, is launching on Friday 8th March 2013 in celebration of International Women's Day.
CEO and Founder Kim Constable, herself a Work at Home Mum, hopes the launch on this eventful day will help to bring to light a political and social awareness of the struggles of mothers worldwide as they try raise both their families, and enough cash to provide the very best for them.
Founder Kim Constable says "Years ago, it was very rare for a woman to work after she had children. Women were not seen as career minded, and as soon as her baby was born, it was assumed that the mother would give up work immediately and stay at home to look after her husband and children. Yet, these types of women had far more support than any stay at home mum today, as they usually had their own mothers, sisters, aunts and cousins to help out, and a good support network of friends to call upon in times of need. Today, a mother's role is just as complex as in previous times, but with much less support."
Tough financial conditions and increases in the cost of living mean mums who choose to stay home with their kids are increasingly uncommon, with many women needing to work outside the home to provide additional income for the family.
"Many mums who choose to stay home have told me that they find themselves without much pocket money left over at the end of the month. This, coupled this with a husband working full time and no extra money to pay for a few hours of childcare, means that although life as a home mum can be rewarding, it can also be lonely, stressful and purposeless. The Work at Home Mums Network aims to empower mums to find their passion in life, and use this passion to create a business that supports their family."
Whether or not Kim Constable is the leader of a new generation of mums (for whom family come first and working comes second) remains to be seen. However, her heart is certainly in the right place and it would seem that she has the experience to back it up. Kim herself is a mum to four kids under the age of seven, who started her very own business from home, whilst pregnant with her fourth child. The Rainbow Garden is a multilingual kids company that teaches young kids multiple languages from a very young age, and Kim's own four kids are fluent in three and four languages respectively.
Yet, like many mums, she started out with nothing but a dream. "I was frustrated." She says, "because I have always wanted the very best for my children, and believed that being at home with me was the best I could give. But there was also so much more that I wanted to choose for them that I couldn't because I didn't have the money. I hated going "cap in hand" to my husband every time I wanted to buy or do something for the kids. I dreamed of starting my own business, but thought that it would mean sacrificing the time with my children to do it."
Kim's aim with the Work at Home Mums Network is to empower those mums who have chosen to stay at home with their kids, to create businesses that put their families first.
"People look at my success and think that it happened TO me, because I am a certain kind of energetic person or I'm lucky. But nothing could be farther from the truth! After baby number four was born, the reality of caring for a newborn and running a fledgling service based business was crippling. I still had my family to look after, and a business to run, but now I also had to breastfeed and carry a tiny baby. I remember one day feeling so stressed that I just sat down and cried. I was exhausted, emotional and failing in every way. I looked around for a support group of mums who understood the pressures I was under, and I couldn't find one… so I decided to create it myself."
Through a combination of video tutorials and downloadable info products, Kim intends to teach her members that unless you know how to create effective systems in your life, and a solid backbone for your home and business, you're likely to fail. But that once you have a strong core foundation in place, decisions become easy. There are two tiers of membership available to mums; Free and Premum. Free members will have access to simple business tools, video tutorials and monthly interview and teleseminars with guest experts. Premium membership (less than $25 per month) is aimed at those mums who want to earn a more serious income and enables access to the Success Classroom and Members Forum, where can learn the specific steps that Kim herself has used to grow her businesses, as well as connect with other successful work at home mums.
"When a work at home mum is supported physically, emotionally and financially, she can work from a calm center" Kim says, "knowing that everything is taken care of and her family is healthy and happy. And that, is the mission of the Work at Home Mums Network."