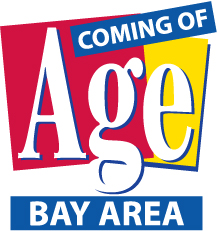 Winning this competitive RSVP grant acknowledges the innovative work Coming of Age: Bay Area has done, and validates a dynamic model program that anticipates the needs of people approaching the second stage of life
San Francisco, CA (PRWEB) March 07, 2013
Coming of Age: Bay Area, a Northern California Presbyterian Homes and Services (NCPHS) Community Services program, has been awarded a $226,771 Retired Senior Volunteer Program (RSVP) grant through the Corporation for National & Community Service (CNCS).
"This generous RSVP grant reflects our continuing commitment to civic engagement," stated Barbara Hood, NCPHS president & CEO. "Now we can move forward, building on our successful volunteer program activity and outreach to the San Francisco & Alameda communities we serve."
"Winning this competitive RSVP grant acknowledges the innovative work Coming of Age: Bay Area has done, and validates a dynamic model program that anticipates the needs of people approaching the second stage of life," said Noreen McKeon, Coming of Age: Bay Area Program Manager. "Knowing that we'll be able to continue our work helping people 50+ engage their passion for lifelong learning and find meaningful volunteer opportunities is a tremendous feeling."
"Today, more than ever, communities need the talents and skills of all citizens to help solve our most pressing challenges," said Wendy Spencer, CEO of CNCS. "These new RSVP grants will provide the bridge to connect people to meaningful service opportunities, so that they may deliver the enormous social and economic benefits we know are good for our nation." The entire CNCS release may be found at: http://1.usa.gov/XGjvMk.
About Coming of Age: Bay Area
Coming of Age: Bay Area celebrates the ability of all people age 50+ to continue to grow, transform their communities, and become a force for public good. Sponsored by Northern California Presbyterian Homes and Services (NCPHS), with additional funding provided by the Corporation for National &Community Service/RSVP grant and other community grants, COA: Bay Area offers volunteer opportunities, workshops, educational events, and one-on-one coaching. For more information, please visit http://www.ComingofAge.org/BayArea or http://www.Facebook.com/ComingofAgeBayArea.