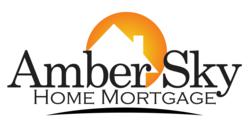 Elmwood Park, N.J. (PRWEB) March 07, 2013
Amber Sky Home Mortgage, a trusted direct lender and leader in New Jersey home mortgage rates, loans and refinancing, provides potential homebuyers with the top five mistakes made when applying for a mortgage.
"With mortgage rates still low and spring quickly approaching we are seeing home buying and selling season start earlier," said Michael I. Sema, President of Amber Sky Home Mortgage. "There are great opportunities for homebuyers in today's market but we also recognize how overwhelming the buying process can be. We've helped thousands of people in New Jersey realize the dream of home ownership in a personal and financially responsible way and encourage all homebuyers, especially first time buyers to educate themselves on the home buying and mortgage process. Over the years we've witnessed some common mistakes that we've helped our customers correct while going through the mortgage process with them. Avoiding these mistakes can make applying for a mortgage less stressful and help buyers to realize the dream of homeownership in a financially responsible way."
1. Not knowing their credit status before applying -- Before a potential homebuyer begins any mortgage applications they should know their credit score. Credit is a determining factor in how much a lender will be willing to give a buyer, if they are willing at all. Homebuyers should examine their credit early on and with enough time to fix any discrepancies.
2. Not getting pre-approved before they begin house hunting -- Getting pre-approved before a potential buyer starts searching for their home will help them understand the total cost of ownership. This includes the principal of their mortgage, interest, property tax, and insurance. By getting pre-approved the homebuyer will be less likely to overextend themselves by falling in love with a house they can barely afford. Also pre-approval does not necessarily mean that the homebuyer is locked into that loan agreement.
3. Getting pre-approved over the phone-- Despite what a potential buyer's Mortgage Loan Officer may tell them, there is no such thing as getting pre-approved over the phone. If a buyer is able to get pre-approval for a mortgage without submitting income documents that should raise a red flag as to the business practices of that mortgage company. To get pre-approval for a loan a customer should have to submit tax returns for the last two years, their last two pay stubs, and bank statements for the last two months.
4. Not being truthful about their assets -- Part of the loan process will be an assessment of the buyer's assets. This means the lender will require them to provide bank statements showing that they have a certain amount of capital. The underwriter of the loan will be looking to make sure that the money in these accounts has been there for several months prior to approving the loan. The reason they look at this so closely is so that people cannot transfer money into their accounts from friends or non-family members, to try to make it look like they are more qualified than they are. Honesty is the best policy for getting a mortgage loan a potential buyer can afford.
5. Selecting a mortgage lender that they aren't comfortable with -- It is important to shop around when seeking a mortgage lender. Buyers should talk to the loan officer, ask to see references from past borrowers and make sure they are aligning themselves with a reputable company that they will be comfortable doing business with for many years to come.
Amber Sky recognizes a home will likely be the biggest investment a person makes in their lifetime. By staying informed and proceeding cautiously, the experience can also be the most rewarding. For information or to speak with a certified New Jersey mortgage specialist please visit http://www.amberskyhomemortgage.com or call (201) 393-0200.
About Amber Sky Home Mortgage
Located in Elmwood Park, N.J. Amber Sky Home Mortgage has been providing home buyers and owners with a tailored approach to home mortgage rates, loans and refinancing since 2006. The company's seasoned team of professionals has helped thousands of people realize the dream of homeownership taking a personal approach to find the right loan that fits each individual's lifestyle recognizing that every customer has different needs to be met. For more information please visit http://www.amberskyhomemortgage.com or call 1-866-955-5655.
###