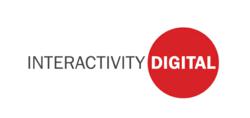 As a client of Acquisio, we have witnessed their expertise first hand. We couldn't be happier to sing their praises and are thrilled that they will be joining us at #ID2013. - Gary Henderson; CEO Interactivity Marketing
Conway, SC (PRWEB) March 08, 2013
Interactivity Digital, a premier digital marketing conference scheduled for May 15-16 in South Beach, FL, announced Acquisio as a sponsor of the conference.
The conference will feature 25+ presenters, all of whom are highly regarded as thought leaders in the digital marketing field. Conference topics will focus on the areas of search engine optimization, paid search marketing, social media, email marketing, analytics, conversion optimization, and content marketing strategy.
Acquisio provides digital marketers with a performance media platform that enables them to optimize the results of their search, social, mobile, and display marketing programs with speed, accuracy, and efficiency, and with full control over every aspect of their online marketing initiatives.
Acquisio provides the industry-leading technology for online marketers buying ads on any online channel, allowing them to handle all tasks associated with performance advertising, from ad purchase through conversion tracking and beyond, within a single integrated platform. Unlike other solutions, Acquisio hosts its own third-party ad server and employs a single tracking functionality across channels, allowing marketers unparalleled conversion and revenue attribution modeling and reporting capabilities.
With more than 4,000 users and 10,000 brands under its management, Acquisio is the multi-channel marketing solution preferred by agencies and marketers alike. Clients include WPP, Omnicom, IPG and Publicis; as well as performance media companies Bertelsmann, Cossette, iProspect, Isobar, NetBooster, PhD, and Yellow Pages Group.
Interactivity Digital is a great opportunity to not only learn more about digital marketing and how to best benefit from it, but also a great opportunity to network with industry leaders. The conference will be intimate– only 150 tickets are being sold to ensure that attendees receive plenty of time to connect with other attendees (who will be digital marketing professionals themselves) as well as with speakers. Tickets for the event can be purchased at the Interactivity Digital website.
About Acquisio
The world's leading Performance Media Platform, Acquisio helps marketers buy, track, manage, optimize, and report on media across all channels. The platform was designed for search marketing, and it has evolved to include Facebook ads and retargeted ads on all major RTB display networks.
About Interactivity Digital
Interactivity Digital is an event that was designed with the intention of moving the entire digital marketing industry forward by featuring mind-blowing speakers, expert panel discussions, and once in a lifetime networking opportunities. With only 150 tickets available for purchase, Interactivity Digital promises to be one of the most exclusive digital marketing conferences on the east coast.
About Interactivity Marketing
Headquartered in Myrtle Beach, South Carolina, Interactivity Marketing is a fully-integrated digital advertising and marketing agency that provides branding, print, web design and development, search engine and social media marketing, and marketing strategy services to clients across the nation. Regarded as one of the fastest growing digital agencies in the southeast, Interactivity Marketing continues to win business and break new ground by implementing quantifiable, measurable, and innovative creative marketing solutions and strategies for its clients.