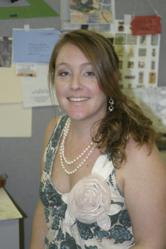 (PRWEB) March 06, 2013
Artismo.com announces March's Featured Artist: Jennifer Goldberger. Art enthusiasts across the world seeking elegant color and design will be delighted by this framed wall art from Artisimo.
Goldberger is an oil-painter who uses her extraordinary flexibility of style and technical control to create her unique art. Many of her works are stylistic, contemporary interpretations of nature. The artist's inspiration is drawn from the world that surrounds her.
Goldberger began oil painting at the age of 11. She discovered she loved the medium and continued to hone her signature style as she matured. Her oil paintings frequently feature an eye-catching and careful understanding of elements of light and space. Thematically, her subject matter is diverse, yet linked.
Artismo sets itself apart from other art print dealers by focusing on today's emerging and popular artists. As a result, the company has a catalog of art that differs substantially from other print dealers, who deal more in prints of famous paintings.
The site groups prints loosely by category. Customers can customize their search by style, subject matter, artist, or preferred colors. They can also browse the best-sellers to see what others like.
All Artismo prints are delivered in high quality custom wooden frames. To ensure quality, Artismo prints are constructed, fitted and packaged entirely by hand at one U.S. location by specially trained art connoisseurs.
About Artismo:
Artismo.com is a framed art prints store that's quickly cornering the market on fine art prints, offering a selection of prints online. In creating its catalog the company is guided by a mission to support emerging contemporary artists and make the highest quality artwork available to the general public at reasonable prices. Artismo can be contacted via artismo.com.