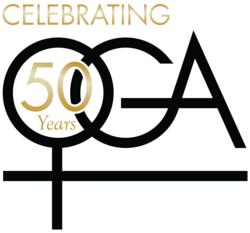 Delivering personalized, expert care at every stage in a woman's life has always been our mission.
Houston, Texas (PRWEB) March 08, 2013
The comprehensive team of physicians, clinicians and support staff at Obstetrical and Gynecological Associates ("OGA") is proud to announce its celebration of 50 successful years in private practice in Greater Houston. What originally started with 3 physicians located in the Texas Medical Center, OGA now provides exceptional women care with 37 physicians and clinicians, a support team of over 200 healthcare professionals and 7 distinct care centers with 17 locations in the Texas Medical Center, Katy, Sugar Land, Webster, Pearland and surrounding areas.
"The healthcare system has dramatically changed how physicians can deliver care in the past fifty years, yet OGA has always remained focused on what is best for our patients since the day our doors first opened," stated Dr. Mark Cone, President of OGA, PLLC Board. "We have remained in private practice for important reasons, and we believe that each of our valued patients can feel that difference at every visit."
OGA and its affiliates remain the leading choice in women's healthcare because it unifies the best-in-class services with a diversified range of specialties, personality, cultural understanding and locations that allow a woman to choose the best physician and experience for her.
"Delivering personalized, expert care at every stage in a woman's life has always been our mission," states Dr. Leroy J. Leeds, who joined the practice in December 1971. "From the time a woman can independently choose her own physician, receive fertility assistance with getting pregnant, deliver babies with outstanding obstetrical care to the on-going attention required for optimal breast, bone and pelvic health, OGA has always been on the forefront of providing what every woman needs and deserves." Dr. Leeds has been in practice for over 42 years and his clinical areas of expertise include menopausal management and women's bone health.
The OGA staff will be personally celebrating this milestone on Friday, April 5 when each location will take a moment at 12:00 p.m. to toast the past achievements of the practice and celebrate the future. The month leading up to the celebration will be filled with patient appreciation initiatives as well opportunities for OGA to thank its medical partners, affiliates and the general medical community for its ongoing support. "We would not be in practice unless we continuously received the support of our partners and the trust from our patients, so this is also a time of appreciation as well as celebration," stated Dr. Cone.