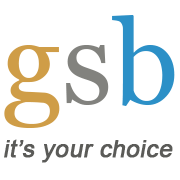 Palm Springs, CA (PRWEB) March 06, 2013
Bitcoin, the crypto-currency that is making headway in its battle to gain supremacy in the financial world, is gaining the most notoriety among the traditional hard money advocates of the precious metals world.
Peter Schiff, with his knowledge of markets and hard assets says that he is skeptical of bitcoin because it, "lacks any intrinsic value".
Of course he is talking about the fact that bitcoin is essentially nothing more than digital files floating around cyber space. What Peter misses however is that the same fundamentals of limit supply and difficulty in mining make Bitcoin the digital equivalent of gold, silver, platinum, and palladium.
The only thing that is missing is the industrial components that the other metals possess, being necessary for almost every piece of technology that modern man requires.
Goldsiverbitcoin.com is the industry leader in enabling investors to diversify their assets in precious metals and Bitcoin. Visit the website below for the next step in wealth preservation.