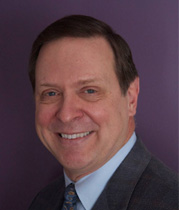 Chicago, IL (PRWEB) March 15, 2013
Dr. Craig Kohler has been welcomed as the newest member of the Haute MD Network. An exclusive invitation-only group, the doctors representing the network are at the pinnacles of their industries. Dr. Kohler was handpicked for his exceptional talents in cosmetic dentistry. Haute Living Magazine will feature Dr. Kohler as the exclusive Haute MD SMILE specialist in the Chicago area.
About Haute MD Network
The exclusive Haute Living Haute MD Network is made up of the most prestigious doctors across the US. These doctors are revered and invited for their skill in one of nine specialties: Breast, Face, Smile, Nose, Skin, Body, Orthopedic, Hair Restoration, and Vision/Lasik. The Haute MD blog is frequently updated with groundbreaking news, trends and events in the industry, and is the ultimate source for finding the best doctor in your area. All this and more may be accessed by visiting http://www.hautemd.com.
About Dr. Kohler
Before becoming an outstanding cosmetic dentist in the Winnetka / North Shore / Chicago area, Dr. Kohler first established himself as an outstanding general dentist. He is one of only about 1,800 dentists in the country to complete over 1,100 hours of continuing education and be awarded the designation of "Master of the Academy of General Dentistry" (MAGD). Only about one percent of dentists in the U.S. ever achieve this level of training, which means Dr. Kohler is eminently qualified to provide the finest dental care available.
As part of his extensive education, Dr. Kohler has intensively studied more than 16 different disciplines in dentistry, including: periodontics, orthodontics, and dental implants. Dr. Kohler attends training sessions by Beverly Hills cosmetic dentists as well as world-renowned experts in the cosmetic dentistry field. He also teaches other dentists at Evanston Northwestern Healthcare two days each month.
In addition to his educational accomplishments in dentistry, Dr. Kohler received a Master of Business Administration from the Keller Graduate School of Management.
As a premier cosmetic dentist in Wilmette, Dr. Kohler provides superior dental care to many of the North Shore's finest smiles. He offers his patients a professional commitment to good oral health and a personal commitment to faith-based values that guide everything he and his staff do. They will strive to make each visit to their office a pleasant one. They look forward to forming a partnership with each patient for a lifetime of dental health.
To Learn More: Visit Dr. Kohler's Haute MD Member Profile