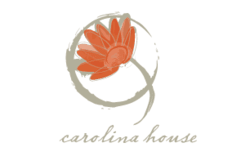 DURHAM, N.C. (PRWEB) March 07, 2013
Carolina House, a residential eating disorders treatment facility for women, has announced the expansion of its Durham residential program making it the largest women's program of its kind in North Carolina. The expansion increased capacity from 12 to 16 beds.
"We are very proud to announce this expansion to serve the growing demand of patients and families in need of quality eating disorder treatment services,'' said Carolina House Executive Director Tammy Holcomb, MS, EdS, LPC. "Our goal is to provide a safe and nurturing environment for patients and their families to address issues surrounding eating disorders. This added capacity will allow us to do just that."
The expansion comes nine months after the opening of a second Carolina House site in Raleigh that provides a partial day program and Intensive Outpatient Services. The new Raleigh program was opened to provide an opportunity for students and professionals who need a variety of treatment options due to schedules and family responsibilities. Community education and support for those who want to learn more about eating disorders are available.
"I'm especially proud that Carolina House is now able to provide free support groups for the community," said Holcomb. "The groups give women a chance to seek the advice and encouragement from others in recovery."
Carolina House provides eating disorder treatment programs for women 17 and older and employs a multidisciplinary approach to ensure that patients receive the most effective treatment available. Many patients choose the program due to the home-like environment and culinary program that incorporates local foods into the meal selection. Since 2006, Carolina House has been at the forefront of the latest research and technological developments in the field of eating disorder treatment. For further information about any of the Carolina House programs, call (919) 594-6690.
Carolina House is a member of CRC Health Group, the largest and most comprehensive network of specialized behavioral care services in the nation. CRC Health Group offers the largest array of personalized treatment options, allowing individuals, families, and professionals to choose the most appropriate treatment setting for their behavioral, addiction, weight management and therapeutic education needs. CRC is committed to making its services widely and easily available, while maintaining a passion for delivering advanced treatment. Since 1995, CRC programs have helped individuals and families reclaim and enrich their lives. For more information, visit http://www.crchealth.com.
###