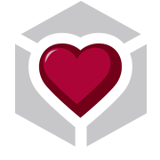 Because you can't get a prescription for Peace of Mind.
Garland, Texas (PRWEB) March 07, 2013
LifeBox24•7 is proud to announce the latest upgrade to the monitoring software used to power the company's flagship product, LifeBox24•7 Personal Emergency Response System.
"One of the hallmarks of LifeBox24•7 is our in-house team of software engineers," said Holly Arbuckle. "Taking direction from our operators, the software engineers are able to solve problems and provide a computer solution that meets all the needs of the business."
Utilizing input from the operators who actually monitor the telephones, as well as the marketing staff and the management team, technicians designed the monitoring software around the procedures, protocols and specific needs of clients. In a business where technology is continually upgrading, it is important to push the boundaries of service and to maintain a competitive edge.
"Health care changes everyday and any company that cannot keep up will be left behind," Arbuckle added. "Providing exceptional service in this life-saving industry is not just a goal, it is a necessity."
Arbuckle went on to describe another hallmark of LifeBox24•7, Texans serving Texans. By maintaining the company's headquarters in Garland, Texas LifeBox24•7 is able to bring a hometown feel to their operations. Knowing that the person answering an emergency is just a few miles down the road as opposed to another state or even another country can bring an added feeling of security to the vulnerable.
A personal emergency response company headquartered in Garland, Texas, LifeBox24•7 provides services and technology that is second to none. Contact an account representative at (866) 365-4130 or visit http://www.lifebox247.com