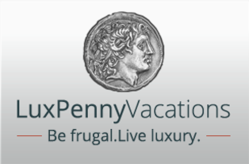 Live the LUX Life!
Los Angeles, CA (PRWEB) March 08, 2013
LuxPennyVacations(LPV) - the premier Cabo luxury travel agency is announcing the launch of it's Cabo Resort packages. LPV is committed to providing only the best and finest experiences when visiting Cabo, for families and couples, in an affordable manner. At LPV, we have carefully picked resorts, activities, and restaurants, which are a great fit regardless of whether you're here with your family or coming as a couple. The people who select are LUX-Certified, meaning they have passed a stringent quality control process.
Luxury and excellence is what we believe in. Imagine walking into your resort room with the fridge fully stocked with the items you selected and your favorite magazines are waiting for you on the coffee table. LUX Penny is a lifestyle. It is for the adventurers looking for an experience. It is for the travels looking to have the best concierge services. It is for the guests whose life style is to spend money wisely.
Learn more about the many Cabo Resort packages we have made available. There is a limited amount of packages available every month, exclusive to only our clients. Act now, and visit our website to learn more!