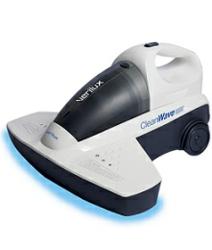 Chicago, Illinois (PRWEB) March 07, 2013
The winter months are almost over and soon it will be time to break out the dusters, brooms, and vacuums for some spring cleaning. These months are a time where dust mites, pet dander, and other allergens collect throughout the home. Allergy Asthma Technology presents five ways to keep the home allergy-free to prevent these allergens from causing havoc on allergy sufferers come springtime.
1.) Thoroughly Cleaning Carpets with High Quality, Germ-Killing Vacuum Cleaners
Vacuuming is a quick and easy way to eliminate the existence of germs and allergens around the home, especially the ones attracted to carpeting. However, some vacuums stir up allergens, such as dust, instead of permanently removing them. Allergy Asthma Technology's line of allergy-free vacuums is crafted specifically for allergy sufferers to ensure the elimination of harmful allergens. Most of them contain HEPA filtration technology to filter out the allergens from, not only the carpet, but the allergens lingering in the air, as well. Homeowners with pets can find vacuums specifically tailored for pet owners that work to collect pet dander from carpets and furniture in efforts to eliminate pet allergens. Other vacuums contain UV-C technology that kills 99.9 percent of germs on surfaces, ensuring that a home is germ-free and ready for guests to inhabit.
2.) Using UV Technology to Kill Germs
Instead of intensely cleaning the germ-prone areas of the home, UV sanitizers work to eliminate 99.9 percent of germs on such surfaces. The winter season is typically when most individuals obtain colds and flus. Individuals can take extra precautions to prevent these illnesses from spreading by killing the culprits on the spot. UV sanitizers work to kill germs on smaller surfaces, such as office desks, kitchen counters or tables, bathroom counters and sinks, and can even be used on bedding.
3.) Replacing Furnace Filters
Although furnace filters would not be one's first thought as a way to reduce germs and allergens around the home, quality furnace filters do, in fact, affect the interior air quality of homes. The purpose of a furnace filter is to capture dust and other allergens that may spread through the home due to the interior heating system. Frequently replacing filters keeps the air quality of households clean and allergen-free for healthier and happier living. Traditional furnace filters are required to be replaced every month, however, Allergy Asthma Technology provides high-quality, triple-layer allergy-free furnace filters that only require replacing every three months.
4.) Washing Bedding with Allergy-Free Laundry Detergent
Homeowners should wash sheets and other bedding as part of spring cleaning. Washing bedding in hot water will kill bed bugs and dust mites that may affect guests. Washing bedding with an allergy-free laundry detergent ensures that bed bugs and dust mites no longer exist within the bedding. As an added benefit, Allergy Asthma Technology's Laundry Detergent excludes harsh chemicals that may cause a reaction to humans with sensitive skin or an allergy to a certain chemical that resides in most laundry detergents.
5.) Cleanse Pets with Allergy-Free Shampoo
Pet allergies are very common in humans. Although pet owners usually are not allergic to their own pets, guests may be. Unfortunately, vigorously cleaning a home will not sufficiently remove all of the pet dander. Pet dander can linger in places one can never imagine. Prior to entertaining guests and cleaning the house, pet owners should thoroughly wash their pets with allergy-free pet shampoo. The shampoo works up to 30 days and will prevent the release of animal skin particles that most humans are allergic to.
About Allergy Asthma Technology
Located in Morton Grove, IL, Allergy Asthma Technology has been helping allergic and asthmatic individuals by providing products to help with symptoms for over 40 years. The company continually searches for medically approved allergy and asthma products that will help their customers lead a healthier life. The company offers all types of anti-allergen products from allergy-free bedding to allergy-free furnace filters. Allergy Asthma Technology is dedicated to helping enhance their customer's quality of life by providing important information, premium products, and quality customer service.