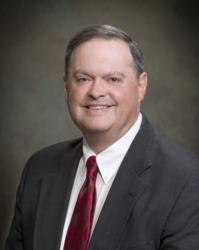 The commitment of our physicians and staff to excellence and to our healing ministry—to be 'Good Help' to those in need--has enabled Bon Secours St. Francis to become the area's leading provider of joint and hip replacements and spine surgery."
Greenville, SC (PRWEB) March 07, 2013
The Blue Cross and Blue Shield Association (BCBSA) recently announced the expansion of Blue Distinction, its national quality designation for specialty care, to include specific designations for quality and quality plus cost-efficient specialty care. Blue Distinction Centers for Specialty Care® now includes new cost-efficiency measures, as well as more robust quality measures focused on improved patient health and safety.
The first of these new designations have been awarded in the areas of Spine Surgery and Knee and Hip Replacement. More than 185 facilities nationwide are recognized as Blue Distinction Centers for their expertise in delivering specialty care. Bon Secours St. Francis Health System is among the more than 460 facilities recognized as Blue Distinction Centers+ for their expertise and cost efficiency in delivering specialty care.
Statewide, Bon Secours St. Francis has been named one of two facilities designated for Spine Surgery and one of three facilities designated for knee and hip replacement.
"Bon Secours St. Francis is honored to be among the few hospitals in our state to earn the Blue Distinction Center+ designation from Blue Cross Blue Shield. This achievement is the direct result of the high professional standards and quality patient care our physicians and clinical staff deliver every day," said Bill Munley, Vice President of Orthopaedics and Professional Services at Bon Secours St. Francis Health System. "Their commitment to excellence and to our healing ministry—to be 'Good Help' to those in need--has enabled Bon Secours St. Francis to become the area's leading provider of joint and hip replacements and spine surgery."
Quality is key: only those facilities that first meet Blue Distinction's nationally established, objective quality measures are considered for designation as Blue Distinction Centers+. For a complete listing of newly designated facilities, please visit http://www.bcbs.com/bluedistinction.
Research confirms that these newly designated Blue Distinction Centers and Blue Distinction Centers+ demonstrate better quality and improved outcomes for patients, with lower rates of complications and readmissions than their peers. Blue Distinction Centers+ also are more than 20 percent more cost-efficient. The program provides consumers with tools to help them make better informed healthcare decisions. These results will also enable employers, working with their local Blue Plans, to tailor benefits to meet their individual quality and cost objectives.
"The healthcare market is changing rapidly and the cost of care is continuing to rise. It is now more important than ever to equip providers, consumers and employers with helpful information to assist them in making important healthcare decisions," said Scott P. Serota, president and CEO, BCBSA. "Quality remains the benchmark for our national network that serves millions of customers. The Blue Distinction program will improve the overall patient experience and provide better value to our customers by offering the necessary tools to identify high quality, cost-effective care."
About Bon Secours St. Francis Health System
The Mission of Bon Secours St. Francis Health System is to bring compassion to health care and to be Good Help to Those in Need®, especially those who are poor and dying. As a system of caregivers, we commit ourselves to help bring people and communities to health and wholeness through the healing ministry of Jesus Christ and the Catholic Church.
With innovative technology, we heal the body. With faith, we mend the spirit. We draw from a past that's rich in the healing tradition, while strengthening the future through the guidance and support of the Ministry of Bon Secours and Bon Secours Health System, Inc.
About the Blue Cross Blue Shield Association
The Blue Cross and Blue Shield Association is a national federation of 38 independent, community-based and locally operated Blue Cross and Blue Shield companies that collectively provide healthcare coverage for 100 million members – one-in-three Americans. For more information on the Blue Cross and Blue Shield Association and its member companies, please visit http://www.BCBS.com.