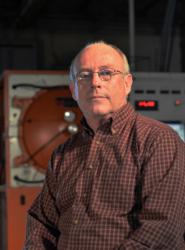 West Berlin, New Jersey (PRWEB) March 08, 2013
Concept Group, Inc. has announced that Steve Dickinson has rejoined the company as Quality Manager, responsible for implementing and maintaining the Quality Management System (QMS), supervising all quality-related activities for all product lines, and supporting the company's AS9100C quality certification.
According to William Thomas, the company's General Manager, "We're delighted that Steve has made the move back to Concept Group. Outstanding craftsmanship and product quality have always been the hallmarks of our glass-to-metal hermetic seals and our Insulon® thermal insulation product line. I'm confident that Steve's deep knowledge of quality control systems and methodologies, and his dedication to protecting our long-standing reputation for quality, will keep Concept Group at the very top of the industry."
Steve is an approved ISO 9000 Auditor and Lead Auditor in Quality Systems. He also holds both Six Sigma Black Belt and Lean Manufacturing qualifications, and has been managing corporate quality control functions since 2005.
Concept Group, Inc. (http://www.conceptgroupinc.com) is an AS9100C-certified developer and manufacturer of advanced technology hermetic seals, vacuum-insulated products, and precision assemblies. Its products can be found in the skies on commercial and military aircraft, in spacecraft circling the globe, in the human body during cryoablation surgery, and even deep underground in oil/gas exploration.