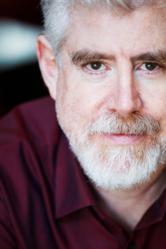 As the Beatles wrote a half century ago, money can't buy you love. But in today's desensitized world, money can't even buy you like.
Chicago, IL (PRWEB) March 07, 2013
Advertising & media industry critic, co-host of NPR's "On the Media", Bob Garfield, and co-author with Doug Levy, Founder and CEO, MEplusYOU, of Can't Buy Me Like, will draw on their newly released book to show brand marketers how authentic customer connections drive superior results in their Day One session at the 9th annual M2W® – The Marketing to Women Conference, April 15 - 17, 2013, Chicago Cultural Center.
Garfield explained, "Brands face an apparent choice: slash inefficient advertising, or put blind faith in social media. As the Beatles wrote a half century ago, money can't buy you love. But in today's desensitized world, money can't even buy you like. We've entered the 'Relationship Era,' where long-term success means creating authentic relationships. This doesn't mean focusing on social media and blizzards of micro-targeted ads. These tactics, which disguise outdated thinking, often don't work long term."
"Where do 'authentic customer relationships' come from? Honesty. Values. Purpose. Women in particular are critical," Garfield claimed. "Because women influence 85% of purchasing decisions, they are key components in tapping the market's full potential. High-quality products and services are required, but no longer enough. The world is becoming more transparent. You can't persuade or flatter customers into loyalty, and they are more than data on a spreadsheet."
About M2W®:
M2W®, part of Women Mean Business!™ Week, is the world's premier conference on marketing to women. Since its founding in 2005, the event has been attended by thousands of senior-level brand managers and marketing executives from Fortune 500 companies representing major consumer product and service categories, including financial services, healthcare, automotive, housing, pharmaceutical, F&B, electronics, travel, retail, fashion, HBA, etc.
The M2W® program features keynotes, general sessions, workshops, receptions and special events. Highlights include case studies and how-to sessions on topics such as media, creative, research, packaging, purchasing habits and point-of-sale interaction.
Sponsors for the 2013 conference include Associate Sponsors: GfK, Linkage Research, Willoughby Design, Whitaker International, Anthem!, Mabel's Labels, Conill, General Growth Properties and House Party; Workshop Sponsors: TRIS3CT, Insights in Marketing, LLC, Iron Girl and The Pert Group; and Showcase Sponsors: MEplusYOU, Female Factor, Healthy Initiatives Foundation, Lifescript, Snippies and Carolina Pad.
For complete conference information visit: http://www.m2w.biz or call 860.724.2649 x14. M2W® is produced by PME® Enterprises LLC, 912 Silas Deane Highway, Suite 101, Wethersfield, CT 06109.