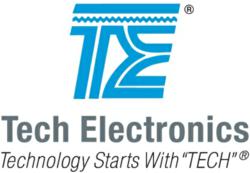 Our portfolio of projects over the last 50 years reads like a handbook on the evolution of technology. With our expansion into a number of other locations, we are becoming leaders in the Midwest
St. Louis, MO (PRWEB) March 07, 2013
Tech Electronics, a family-owned solutions-based systems integrator and technology services organization, is celebrating its 50th anniversary with a continued focus on innovation in the industry. Tech Electronics has added four offices in the last three years and now boasts six locations in three states. In addition, the company reached $45 million in revenue in 2012, a growth of 5 million over the previous year.
"Our portfolio of projects over the last 50 years reads like a handbook on the evolution of technology. With our expansion into a number of other locations, we are becoming leaders in the Midwest," said Kurt Canova, President of Tech Electronics. "A company that started in 1963 with three young men filled with energy and a dream installing fire alarms and intercom systems has turned into a state-of-the-art technology company designing, installing, and servicing telephone, security, nurse call, sound, audio visual, IT and more."
Despite the ever changing ways of business and technology, Tech Electronics has stayed true to its roots. Tech Electronics' longevity of employees has led to strong relationships with customers and vendors, which has earned them a reputation of quality and dependability. The company's 250 employees and their insistence on customer satisfaction, make it possible to provide top quality service throughout the Midwest with nationwide capabilities.
"Tech is not just a place to punch the clock; it's a family," says founder Jim Canova. "We dedicate this momentous achievement to our family of employees and customers as well as the Midwest for embracing us all these years. Here's to the next 50!"
About Tech Electronics
Tech Electronics is a solutions-based systems integrator and technology services organization headquartered in St. Louis, Missouri with a network of regional offices in Columbia & Springfield, MO, Bloomington & Chicago, IL and Indianapolis, IN. Since 1963, Tech Electronics has been designing, installing and maintaining a variety of systems and services for institutions and organizations in the government, health care, education and business markets. The company specializes in Voice; IT Services, Fire & Life Safety; Security Systems; Professional Sound & AV; Nurse Call, Intercom Systems and more. For more information, visit http://www.techelectronics.com or call 314.645.6200.
# # #