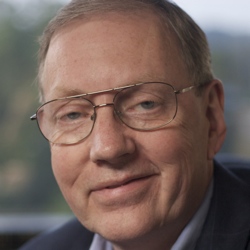 Birmingham, Alabama (PRWEB) March 07, 2013
Attorney Michael J. Evans announced in a blog post at BPOilNews.com that the blog will be looking into allegations that there have been efforst to delay and hinder the payment of legitimate BP claims filed by businesses in the BP class action settlement.
In addition to publishing the BPOilNews.com blog, Evans practices law and handles claims for businesses against the BP settlement fund. Evans recently joined forces with the Birmingham, AL law firms of Yearout & Traylor, P.C. and Gathings Law.
The two law firms Evans is working with have begun creating videos explaining the BP settlement. These videos are being uploaded to the BPSettlementHelp YouTube channel.
Evans said he is posting BP settlement articles on BPOilNews.com, and brief updates will also be posted on the BP Oil News Facebook page and @BPOilNews on Twitter.
"BP's class action settlement sounded as if it would help businesses across the Southeast," Evans said. "That would only be fair, because BP's oil spill devastated the economics of the entire region,"
"Recognizing that it would be difficult, if not impossible, to offer proof that the oil spill hurt any particular individual business economically, the Settlement Agreement said that businesses in several Southeastern states may file BP claims and get paid from the fund, without having to prove that their losses were caused by the BP oil spill," Evans said.
"Because of the difficulty of proving that the oil spill caused a business to lose money, BP agreed that it would not require a business to prove that the oil spill caused it to lose money in 2010. Instead, BP agreed to a simple revenue test that lets businesses get paid without providing proof that the oil spill caused their losses," said Evans. "This was fair, because many businesses hundreds of miles from the Gulf suffered an economic downturn in 2010 during the period of the oil spill (May-December, 2010), and much of that economic downturn was caused, directly or indirectly, by the oil spill.
"Everybody knows that the economy of the Gulf states was devastated by the oil spill. That's why BP agree to pay any business located anywhere in Alabama, Mississippi, Louisiana, and the West Coast of Florida as far south as Key West," Evans said.
"All settlements involve a trade-off, or give and take between the parties. BP's benefit was that it avoided a jury trial and the risk of having a jury verdict that would financially cripple the company," said Evans.
"The benefit for business owners was that the settlement created several zones in which all businesses are eligible to file claims with having to prove their losses were caused by the oil spill," said Evans. "For example, the entire state of Alabama is in a BP settlement zone.
Evans, who is a litigation attorney as well as an online publisher, is working with other Birmingham law firms and accountants to evaluate and file claims for Alabama businesses.
"There are troubling new allegations in a March 5, 2013 article published by WWL TV in New Orleans. the WWL reporters allege that BP has tried to hinder or delay payment of certain types of business claims. on its obligations, if an investigative report published March 5, 2013 is to be believed. According to the article by WWL in New Orleans, the BP settlement fund has been receiving a large number of claims from construction companies, farmers, and people who render professional services. According to WWL, when BP saw the large amount of these claims, BP asked Judge Barbier to change the settlement procedures. Judge Barbier's most recent order gives the BP Settlement Administrator the green light to go forward paying BP claims.. A copy of Judge Barbier's March 5, 2013 opinion is attached to this release.
About Michael J. Evans
Michael J. Evans is Birmingham, Alabama attorney with over thirty years experience in class actions and complex litigation. Evans always represents the plaintiff--an individual or small business--in litigation against large corporations. Evans practices nationally with other law firms using cutting-edge technology and law firm Internet marketing practices to help clients and lawyers connect nationwide. You can read his blog posts at http://mjevans.com.
About Yearout & Traylor, P.C.
Founded in 1984, Yearout & Traylor, P.C. has two decades of experience trying cases on behalf of individuals and businesses that have been hurt or taken advantage of as the result of the wrongful conduct of others. The firm's lawyers have a wide variety of experience in personal injury and other forms of civil litigation. For more information about the firm's services, visit the firm's website at http://www.yearout.net.
Contact:
J. Gusty Yearout
Yearout & Traylor, P.C.
3300 Cahaba Road, Suite 300
Birmingham, AL 35223
205-414-8160
(855) 348-7529
gyearout(at)yearout(dot)net
About Gathings Law
Gathings Law was founded more than 20 years ago on the basic concept that every person, regardless of social or economic status, is entitled to receive the best representation in court and a level playing field when they enter the litigation arena. For more information about the firm's services, visit the firm's website at http://www.GathingsLaw.com.
Contact:
Lloyd W. Gathings
Honora Gathings
Gathings Law
2204 Lakeshore Drive
Suite 406
Birmingham, AL 35209
205-322-1201
(877) 803-3006
lgathings(at)gathingslaw(dot)com
hgathings(at)gathingslaw(dot)com
Advertising disclaimer: No representation is made that the quality of legal services to be performed is greater than the quality of legal services performed by other lawyers. The hiring of a law firm is a serious decision that should not be based on advertising alone.
Sources and links:
The term "BP Settlement" refers to the settlement in In Re: Oil Spill by the Oil Rig "Deepwater Horizon" in the Gulf of Mexico, on April 20, 2010, MDL NO. 2179, pending in the United States District Court for the Eastern District of Louisiana.
The official, court-authorized website is located at http://www.deepwaterhorizonsettlements.com/.