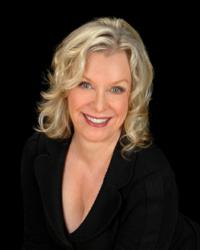 We delved deeply into the mindset of high-spending affluent travelers in order to share with marketers how the needs of affluent travelers are evolving in the new economy.
Stevens, PA (PRWEB) March 08, 2013
What links such diverse travel marketers like airlines, hotels, cruise lines, rental car agencies, travel agency, tour operator, travel media outlet in their pursuit of sales, growth and profits? Those marketers that win and beat their direct competition will be the ones that understand the needs, wants and desires of the best potential customers and put insights into action with marketing strategies, tactics and guest services that really matter. When it comes down to the best potential customers for any travel marketer that is the affluent consumer, people with plenty of disposable income to spend and an appetite for new, exotic, out-of-the-ordinary experiences.
Insights into these high-potential travelers are what Unity Marketing delivers in a new Luxury Trend Report entitled, Affluent Consumers & Their Travel Plans for 2013. A survey of over 1,300 affluent consumers (average income $267,800; 45.4 years) found that 45 percent of those surveyed plan to spend more on their travels in 2013 as compared with 2012. This is an especially strong view of planned spending which can mean significant growth for marketers that know the best ways to attract these eager-to-spend customers to their brands.
The new travel trend report analyzes:

Who will be traveling and with whom they will be traveling, including key demographic segments among the affluent, including gender, age, income and wealth;
How much they will spend, when they will travel, how far in advance they will make plans
Where they will be going, including both foreign and domestic destinations (A list of the top ten affluent travelers' destinations is available on request from pam@unitymarketingonline.com; write "Top Ten Travel Destinations" in the subject line)
How they will get there, such as by car, coach air, first class, private jet, etc.
Where they will stay, such as luxury hotel, resort, mid-priced hotel, with friends, rented villa, etc.
What they will do when they get there.
In addition, the survey examines whether these travelers use the services of a travel professional in planning their vacations; what activities they engage in while at the airport; the use and importance of collecting and redeeming loyalty rewards; and more. Results of the most recent study are compared with those from a similar survey in 2011 so that trends and shifts in the affluent travel market can also be examined.
"We delved deeply into the mindset of the high-spending affluent traveler in this most recent study," Pam Danziger, president of Unity Marketing and author of Putting the Luxe Back in Luxury: How new consumer values are redefining the way we market luxury. "We wanted to share with marketers how the needs of the affluent travelers are evolving in the new economy. These travelers continue to be very demanding, but they are willing to trade off on things that don't matter as much in favor of those travel services and features that are really important to them. This report reveals those shifts."
Among the most important findings include:
>> Luxury travelers economize on getting to their chosen destinations, but indulge freely when it comes to their accommodations once they get there. For example, they are most likely to fly coach class or travel car but then they most often choose to stay in a luxury hotel (4-to-5 stars). When it comes to travel, the real luxury value is not in getting there, but in being there.
>> Taking several long-stay vacations are the norm for luxury consumers. In 2012 the typical luxury traveler took 2.8 separate four or more day vacations. In 2013 they are likely to maintain the same pattern.
>> By comparing where luxury consumers visited in 2012 with those they plan to visit in 2013, we find these three destinations will be especially popular and benefit from more affluent visitors this year:
◦ The Caribbean is on deck for more luxury visitors in 2013;
◦ Asia will be more popular in 2013; and
◦ Australia/New Zealand will be more popular as a destination for 2013 visitors.
>> The most in demand experiences for luxury travelers are relaxation & stress reduction, sightseeing experiences, and fine dining & food/wine experiences. All of these rose in relative importance over the experiences luxury travelers desired in 2011.
>>Online reviews grew in importance to luxury travelers planning vacations in 2013, as compared with the 2011 survey findings. Getting discount offers from travel providers also grew in importance in 2013 as compared with results from 2011.
A list of top 10 travel destinations for 2013 among luxury travelers is available on request pam(at)unitymarketingonline(dot)com; write "Top Ten Travel Destinations" in the subject line.
New Report Highlights Desires of the Affluent Traveler
In this most recent trend report, Affluent Consumers & their Travel Plans for 2013, Unity focused on:
Demographics of the luxury traveler
Where luxury consumers travel, how much they spend.
How far in advance of a trip they make their travel plans, so that marketers can identify the ideal time to promote luxury travel experiences to wealthy clientele.
The type of luxury experiences included in their travel plans, such as cruises, inclusive and non-inclusive resort stays, adventure travel, private jet travel, and so on.
Type of experiences luxury consumer seek out as most important when planning a travel experience, including relaxation, sightseeing, family-connecting experiences, fine dining, historical, romantic experiences and others. These insights helps marketers position their travel experiences to the specific needs and desires of wealthy travelers.
What influences the affluent traveler in making their plans; for example, how important it is for luxury travelers to select a destination that is new to them and the importance of being offered discounts and special rewards. These insights help marketers put together travel offers that hit wealthy travelers 'hot buttons' and encourage them to buy.
Luxury travelers were asked about their use of travel agents to plan their trip and use of reward points or airline miles for their travels, to help marketers understand the role these play in the wealthy travelers' plans.
Finally the results of the 2013 travel survey are compared with similar findings from 2011 to track trends and identify shifts in the luxury travel market. Also included is a summary of Unity Marketing's on-going luxury tracking study's travel questions, including luxury consumer' favorite hotel and cruise brands and more on luxury consumers' attitudes about travel.
"Our newest report introduces luxury travel marketers to their best customer and describes what they desire and what messages will resonate most," Danziger says. "This is the intelligence that marketers need to make travel in 2013 a memorable experience for all."
About Pam Danziger and Unity Marketing
Pamela N. Danziger is an internationally recognized expert specializing in consumer insights for marketers targeting the affluent consumer. She is president of Unity Marketing, a marketing consulting firm she founded in 1992. Pam received the 2007 Global Luxury Award for top luxury industry achievers presented at the Global Luxury Forum by Harper's Bazaar. Luxury Daily named Pam to its list of "Women to Watch in 2013."
Pam gives luxury marketers "All Access" to the mind of the luxury consumer. She uses qualitative and quantitative market research to learn about their brand preferences, shopping habits, and attitudes about their luxury lifestyles, then turns these insights into actionable strategies for marketers to use to reach these high spending consumers. Unity Marketing is the voice of the luxury consumer for such clients as PPR, Diageo, Starwood, Tempur-Pedic, Google, Swarovski, Constellation Wines, Luxottica, Orient-Express Hotels, Italian Trade Commission, Marie Claire magazine, and The Conference Board.
Follow Pam on Twitter @ http://www.twitter.com/PamDanziger
Pam's latest book is Putting the Luxe Back in Luxury: How new consumer values are redefining the way we market luxury (Paramount Market Publishing, 2011). Her other books include Shopping: Why We Love It and How Retailers Can Create the Ultimate Customer Experience, published by Kaplan Publishing in October 2006; Let Them Eat Cake: Marketing Luxury to the Masses-as well as the Classes, (Dearborn Trade Publishing, $27, hardcover) and Why People Buy Things They Don't Need.