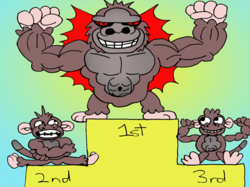 This program is too powerful to limit it to paid subscribers - vocabulary is a building block of all education, and I want to make sure as many students as possible have access to the benefits of my software.
New York, NY (PRWEB) March 07, 2013
Vivid Vocab, the wildly popular SAT vocabulary software, has just been released as a free subscription for the first time ever. The software, developed by renowned SAT tutor Anthony-James Green, has been responsible for over 100 points of SAT Critical Reading score improvement among its user base, and has been shown to provide 95%+ retention of the words it teaches.
Formerly, the software was only available at a subscription price of $19.95/month. However, after nearly a year on the market, the software is now available without charge to all students interested in improving their vocabularies.
"When we first launched the software, we needed to recoup costs - it was extremely expensive to create," says Green of Vivid Vocab's formerly-paid subscription. "I spent about 1,000 hours of my time developing this system, and another $50,000 getting the software up and running. But now that our costs have been recouped, it's time for the world to have this software for free. Our users have benefited from this product beyond my wildest expectations, and I want to see as many students as possible share those same results."
Vivid Vocab's premise is simple: the brain is incredibly poor at remembering text-based information, but incredibly good at remembering images, stories, and mnemonic devices. Vivid Vocab is an interactive mnemonic system which uses stories, images, audio, multiple usages, and multiple other cognitive techniques to "trick" the brain into permanently memorizing the most common SAT vocabulary words.
Parents and students interested in learning more about the program, which can now be accessed without payment, here:
"As I've become better and better at teaching the SAT, my focus has moved from individual instruction to the repeatability of my process," says Green of his motivations behind inventing Vivid Vocab. "At a certain point, providing one or two students with huge score improvements isn't very motivating. I want to provide thousands, or even hundreds of thousands, of students with the same results I provide for my one-on-one clients. Vivid Vocab is one step toward accomplishing that goal. My students very successfully utilize mnemonic devices to improve their scores, and I want more students to learn these same skills."
Vivid Vocab isn't the only resource that Green provides to students and parents looking for higher SAT scores. Green has also launched free resource centers for both groups to help them improve their college prospects and their educational outlook.
Students interested in learning more about Green's self-help resources can visit the following URL:
http://www.TeachYourselfTheSAT.com
Parents interested in receiving free information on college admissions, test prep, consulting advice, and more can visit Green's parent resource center at the following URL:
http://www.TestPrepForParents.com
Anthony-James Green is widely regarded as one of the best SAT tutors alive, and has been called "the most recommended, most talked-about SAT tutor in America" by multiple online and print news outlets.
Green's newest projects center on replicating his exact SAT study plan and providing them to students via automated, instantly accessible online software. His two new projects, The 30 Day SAT Crash Course and The 60 Day SAT Prescription, are both recently released, and guarantee SAT score improvements of 200 to 300 points in under two months of self-study.
Parents interested in learning more about these programs can do so here:
"I'm thrilled to be releasing Vivid Vocab like this for the first time ever. While the program was designed for SAT vocabulary, anyone can use it to improve his or her vocabulary. It's fun to use, and you can access it from anywhere. Whether your child is in grade school, middle school, or high school, or even if someone is just a parent who wants to give his lexicon a boost, I highly recommend trying it out. There's no reason not to."
Green lives in Los Angeles, where he splits his time between working with his 1-on-1 clients and creating new software and curricula for his SAT prep projects.
###