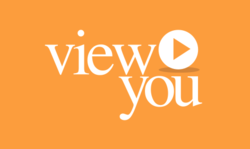 ViewYou: Not Your Standard Resume! Be Seen. Be Heard. Be You.
Fort Collins, CO (PRWEB) March 12, 2013
GoAbroad.com is thrilled to announce one of it's newest strategic partnerships, with the online platform ViewYou.
In collaboration with GoAbroad, ViewYou will assist GoAbroad users when applying for internships and jobs outside of the United States. Additionally, ViewYou will offer GoAbroad users the ability to create profiles and professional presentations to be used when applying for positions to work & travel abroad.
"The GoAbroad user is the ideal candidate for a ViewYou profile and we are privileged to be working with GoAbroad.com," said ViewYou's co-founder, Rick Anderson, in a recent announcement.
"Their users will have a safe and efficient way to showcase their language skills, verbalize their passions and provide all of their necessary documentation instantly to anyone in the world".
ViewYou allows candidates to create comprehensive profiles inclusive of re-recordable video, a unique and professional way for applicants to make a personal, memorable connection with prospective employers. Video is the key component, as it allows potential employers insight into a candidate's personality, aspirations and interpersonal skills – characteristics that are extremely important to employers that are not typically evaluated until much later in the recruitment process.
Profile holders have the unique opportunity to use these profiles to provide an advantage when reaching out to employers. They essentially "meet" the employer before other candidates and will have a distinct edge going into the interview. Each profile includes all pertinent documents, is secure and can be sent instantly to anyone in the world! One thing's for sure, this isn't your standard resume.
To view ViewYou on GoAbroad, please visit the GoAbroad Travel Resources page.
About GoAbroad.com
For fifteen years, GoAbroad.com has been the web's premier resource for meaningful international experiences and alternative travel opportunities, providing the most up-to-date and accurate information on programs available worldwide. From GoAbroad's GoMedia services, which offer a distinct range of internet marketing solutions for international educators, to the prestigious GoAbroad Innovation Awards, and the newest initiative - FundMyTravel - an online crowd funding site to help students raise money for meaningful travel experiences (http://www.fundmytravel.com), the GoAbroad team is dedicated to providing the most comprehensive resources to the field of international education.