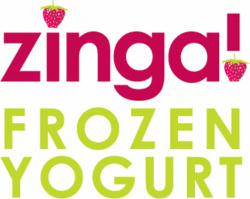 I look forward to bringing this fun and healthful dessert offering to the city and am already planning a second store.
Peabody, Massachusetts (PRWEB) March 07, 2013
The newest Zinga Frozen Yogurt store in America opens March 11 in Peabody's Newhall Crossing, a new development, by the fast growing system's youngest franchisee.
The new store, located at 139 Lynnfield Street in Peabody, is owned by Mario Pallotta who is also general manager. The store sits between the Stonewood Tavern and Sal's Pizza.
Pallotta is a 2009 graduate of Malden Catholic High School and will graduate from college in spring 2014 with a degree in Business Management. His ties to the area run deep and he's been involved as a volunteer and fundraiser for several local charities including the Italian Home for Children and the Union of Concerned Scientists. Already, Zinga Peabody is sponsoring two local Little League teams. In addition, Mario is inaugurating an annual scholarship at Malden Catholic High School in memory of his father, Kenneth "Kenny Bear" Pallotta.
According to Pallotta, Peabody is more than ready for the newest Zinga store. Frozen yogurt is a healthier alternative to ice cream and Zinga offers a variety of fat free and low calorie frozen yogurt flavors and more than 50 delicious toppings. All of Zinga's flavors meet the National Yogurt Association's criteria for "live and active culture yogurt."
"I'm excited about opening the newest Zinga store in the country," Pallotta said. "I embrace the entrepreneurial spirit that was instilled in me at an early age by both my father and grandfather. I look forward to bringing this fun and healthful dessert offering to the city and am already planning a second store."
Frozen yogurt fans in the Bay State's North Shore region can follow the Peabody store's changing flavor offerings by "liking" the store's Facebook page:
http://www.facebook.com/zingafroyopeabody