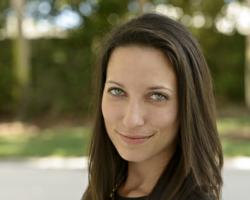 "Meredith's talent, enthusiasm for women's success and knowledge of the digital world are a perfect fit for our goals to reach more and more women with inspiration, strategies and support" - Debbie Phillips
New York, NY (PRWEB) March 08, 2013
Meredith Schoenberger has been appointed as the Communications and Marketing Manager of Women on Fire, a national organization providing thousands of women inspiration, strategies and support for success.
Women on Fire Founder Debbie Phillips made the announcement: "Meredith's talent, enthusiasm for women's success and knowledge of the digital world are a perfect fit for our goals to reach more and more women with inspiration, strategies and support," Phillips said.
Schoenberger will play a key role in helping to expand Women on Fire's national presence.
Originally from Cleveland, Ohio, and a graduate of Miami University of Ohio, Schoenberger has spent the last two years in the entertainment industry in Los Angeles. She helped to guide and monitor social media campaigns and digital marketing initiatives. Schoenberger will couple her media experience with her extensive volunteer record with organizations such as Planned Parenthood and The Girl Scouts.
"I'm really looking forward to helping Women on Fire to continue to grow and serve more women. It's such a special and tremendous community of women who are connected and cheering each other on to live lives they dream of," said Schoenberger. "I'm eager and excited to combine my strong social media marketing background with my love for helping women."
Schoenberger will also update and help to expand Women on Fire's extensive membership program using online and social media tools."
Schoenberger explains, "We have major plans to revamp our digital presence, and those changes are already taking place with a new website ready to launch soon.
"It's truly a gift to be able to enrich the lives of women every day. I was involved with Women on Fire before getting this position and used to think the only thing better than being a part of Women on Fire would be to work with Women on Fire. My dream has come true!" she said.
About Women on Fire
Women on Fire is a national, inter-generational, membership organization that connects women with inspiration, strategies and support to be successful.
About Debbie Phillips
Pioneering life and executive coach Debbie Phillips, a former journalist and Governor's press secretary, started Women on Fire in 2003 after working with hundreds of clients to successfully achieve rewarding and fulfilling lives and careers. Her dream was to introduce her phenomenal clients to each other so they could share what they were "on fire" about. And, the "blaze" caught fire and the circle of women has expanded into an organization serving thousands of women.
Contact: Meredith Schoenberger
meredith(at)womenonfire(dot)com