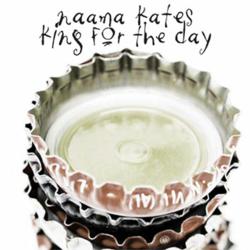 (PRWEB) March 07, 2013
Singer-songwriter/pianist Naama Kates recently released the music video for her newest track, "King for the Day", taken off of her sophomore full-length album on her official Youtube page. Directed by Luis Aguirre, the video is extravagant, provocative, and layered with dark wit. It serves as the perfect accompaniment to the wonderfully realized single.
Corresponding to the single's message about being "King for the Day", the video features a ravishing Kates dressed in a lavish evening dress singing. A suited man appears from time to time and pampers Kates with gifts and gestures, making her a true "king". As the video draws to an end, however, we are forced to recognize the superficiality of these objects. The exaggerated backdrop is taken down to reveal a rundown alley, while the man takes back his gifts, leaving Kates looking helpless.
The single itself is a classy blend of blues, jazz, and pop. With the help of Mike Richardson on the trombone, John Carfi on bass, and Rich West on drums, Kates records a gorgeous piano arrangement. Her exuberant vocals give the poetic lyrics a high level of sincerity and power. Grammy-nominated producer Scott Fraser (Kronos Quartet) recorded, engineered and mastered. Like all the other songs on her sophomore album, "King for the Day" was recorded in a single take.
Naama Kates began composing and singing at an early age. Upon her arrival in Los Angeles in 2009 she began working on her debut record "The Unexamined Life" which was released in 2012 to critical and commercial success. Her sophomore album, "King for the Day" will be released on March 12, 2013.