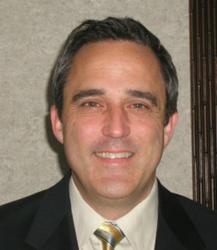 Blue Bell, PA (PRWEB) March 06, 2013
Leo J. Kituskie, D.M.D., now offers patients in Blue Bell, PA the innovative Laser Assisted New Attachment Procedure for periodontal disease treatment. Dr. Kituskie has joined an elite group of dental professionals that have trained and become certified on the new LANAP process. In fact, only one percent of dentists can offer this procedure to their patients that suffer from the effects of gum disease.
Many adult patients are living with some form of gum disease or periodontitis, and some of them may not be aware of the extent of the problems that can occur if it is allowed to progress unchecked. While the initial stages may be merely uncomfortable, with minimal sensitivity or gums that bleed easily when brushed, advanced periodontitis is a serious problem to reckon with. Gums become diseased and may recede, which in turn allows teeth to become loose and negatively affect the bite. If the disease is not stopped, teeth can be lost.
Unfortunately, dental issues are not the only reason for patients to seek periodontal disease treatment. Gum disease has been linked to serious problems such as respiratory illness, stroke, coronary artery disease and even low birth-weight babies. Utilizing new technology to remove the disease may be able to help reduce the likelihood of other health problems. The LANAP process utilizes a very selective laser that only attacks infected gum tissue and the actual bacteria residing in the periodontal pockets. This means that more gum tissue is left intact for better protection of the teeth and minimal recession.
The procedure is considered less invasive than other gum disease surgery options, and discomfort or pain levels are generally minimal. Patients are often able to resume normal levels of activity within a day of the procedure, with many doing so within hours of the surgery. Information about the LANAP periodontal disease treatment may be found at http://www.implantperiocare.com.
Leo Kituskie, D.M.D. is a periodontist offering patients personalized dental care for Blue Bell, PA and Wilmington, DE. Dr. Kituskie attended LaSalle College High School and LaSalle University. He continued his dental training at the University Of Pennsylvania School Of Dental Medicine and received a Doctorate of Dental Medicine. Continuing his education, he did specialty training at Temple University and received a Post-Doctorate Certificate in Periodontics. Dr. Kituskie is Board Certified and a Diplomat of the American Board of Periodontology. He is part of one percent of dental professionals providing the most recent FDA cleared laser procedure for gum disease and periodontal treatment. To learn more about Leo Kituskie, D.M.D. and their dental services visit their website at http://www.implantperiocare.com.