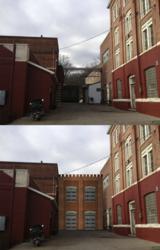 New Ulm, MN (PRWEB) March 06, 2013
The August Schell Brewing Co., the second-oldest family-owned brewery in the country, brewer of Schell's and Grain Belt, will be breaking ground May 1st on a new two million dollar expansion to increase capacity at the brewery to 250,000 barrels.
As soon as winter releases its icy grip on Minnesota, the brew house and bottle house at Schell's Brewery will get a new face-lift. A 1,280 square foot expansion into the existing hillside will house two new brewing water tanks, a yeast propagation system and an energy recovery system, increasing the overall efficiency of the brewing process.
An 1,800 square foot building will fill the alley between the current bottle house and cellar area. The first floor will house a new filling room for the existing bottle filler and new can filler. The new can filler will operate at speeds of 550 cans per minute. Large windows will be installed for tour viewing of the production area. The second floor will be used for new offices for brewmasters and additional lab space.
In the second phase of the expansion, set to take place later in the year depending on production requirements, Schell's Brewery will be purchasing up to four-750 barrel fermenters, increasing the total capacity at the brewery from 150,000 barrels to 250,000 barrels. Holes will be cut in the existing roof of the bottle house and the 50-foot tanks will be lowered into place. Each tank weighs 19,000 pounds and will require a 220-ton crane with 94,000 pounds of counter weight to complete the task.
Schell's Brewery has also added an additional two sales members to the force, with an additional 1-2 more in the future.
About August Schell Brewing Company:
August Schell Brewing Company, located in New Ulm, MN, sits atop the same site it was built on in 1860. With its sprawling grounds, beautiful gardens, Schell Mansion, and deer park, the brewery is a tourist destination for any beer lover. Schell's boasts a proud heritage of 153 years of continuous family ownership and specializes in craft beers. In addition to the line of specialty beers, Schell's also produces Grain Belt Premium, Grain Belt Premium Light and Grain Belt Nordeast. For more information on Schell's Brewery, tour schedules or any of their 17 quality beers, go to http://www.schellsbrewery.com.