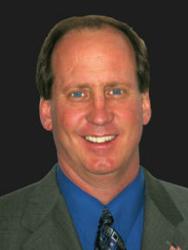 Collierville, Tennessee (PRWEB) March 17, 2013
Colonel Korky von Kessel, Senior Vice President of LifeWings Partners, LLC and former military fighter pilot, will speak at the MEDNAX Medical Directors Meeting in Orlando, FL, on April 7. MEDNAX is a national medical group that comprises the broad physician services of Pediatrix Medical Group and American Anesthesiology. The Pediatrix Medical Group and American Anesthesiology units provide physician services including neonatology, maternal-fetal medicine, pediatric cardiology, pediatric intensive care, pediatric and OBGYN hospitalist services and anesthesiology.
Colonel von Kessel's presentation, titled "What Every Healthcare Leader Can Learn from the Miracle on the Hudson," will explore the lessons learned from Capt. "Sully" Sullenberger's heroic landing on the Hudson River. In dynamic style, Colonel von Kessel will vicariously put the audience in both the cabin and the cockpit of the stricken airliner and reveal the culture of safety that contributed to the successful outcome of this near-tragedy. Participants will learn how other healthcare organizations have followed this example, changed their culture, and created high performance workplaces that provide exceptional care for their patients.
LifeWings is a respected innovator in aviation-based healthcare performance improvement and was the first patient safety consultant to use the principles of the TeamSTEPPS program. The first generation of TeamSTEPPS, called the Crew Resource Management (CRM) program, has been proven to significantly and measurable reduce errors, increase patients and employee satisfaction, and cut healthcare cost. LifeWings provides dramatic improvement in uneventful procedural cases, reduction in surgical counts errors, decrease in medication discrepancies, decrease in patient ID discrepancies, decrease in malpractice claims dollars per surgical discharge, documented avoidance of wrong surgeries, documented of medication errors, and eliminated OR sentinel events.
LifeWings Safety Coach and pilot,Pete Caulk, reports that with the introduction of Crew Resource Management and checklists into daily operations, American Anesthesiology of Georgia at Piedmont Hospital in Atlanta, has started the transition to being a High Reliability Organization. By hard wiring best practices into handoffs, reliefs and timeouts they have discovered 9 errors in just 6 months of use that precluded a patient harm or sentinel event in the OR. Their adoption of the Just Culture model has also resulted in significant improvements in error reporting and provider feedback that likewise continually enhances their culture of safety.
About LifeWings Partners LLC:
LifeWings Partners LLC is a team of physicians, nurses, former NASA astronauts, former military flight surgeons, pilots, flight crew, former military officers, and healthcare risk managers. LifeWings Partners is the industry leader in using aviation safety, leadership, team building, and human factors tools to reduce patient-harming medical errors and improve safety and quality. Over 100 health care organizations have implemented. Learn more about LifeWings by visiting our website http://www.saferpatients.com or our facebook page http://www.facebook.com/pages/LifeWings/116052537363.