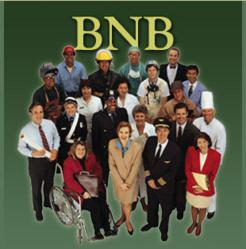 This ruling will hopefully open the door to other Claims Examiners being shorted overtime pay by their employers
Los Angeles, California (PRWEB) March 06, 2013
On March 1, 2013, Honorable Michelle Rosenblatt denied Keenan & Associates' ("Keenan") motion for summary judgment in a class action lawsuit alleging that Keenan improperly classified Claims Examiners as exempt vs. non-exempt from California overtime requirements. See Gentile v. Keenan & Associates, currently pending in the Los Angeles Superior Court for the State of California, Case No. BC471005.
The employment law attorneys at Blumenthal Nordrehaug & Bhowmik filed a brief opposing Keenan's motion for summary judgment, arguing that Coventry failed to carry their burden that Plaintiff came within the California overtime exemptions. Honorable Judge Rosenblatt agreed with Plaintiff's brief and tentatively refused to toss out the putative class action stating in its tentative order that there is a triable question about whether the lead plaintiff's day-to-day responsibilities involved enough independent judgment to exempt her from overtime pay.
Judge Michelle R. Rosenblatt of Los Angeles County Superior Court said that while former Keenan claims examiner Anna Marie Gentile, "undoubtedly performed special or technical assignments and tasks requiring special training, experience or knowledge, there is a question of material fact..."
When asked about the court's ruling, managing partner of Blumenthal, Nordrehaug & Bhowmik, Norm Blumenthal, stated, "This ruling will hopefully open the door to more lawsuits by other Claims Examiners allegedly shorted overtime pay by their employers."
Blumenthal, Nordrehaug & Bhowmik is an employment law firm with offices located in San Diego, San Francisco and Los Angeles. The firm dedicates its practice to contingency fee employment law work for issues involving overtime pay, wrongful termination, discrimination and other California labor laws.