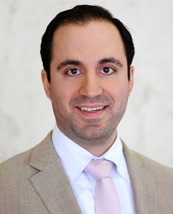 I am excited to bring care to this brand new mission location in Ecuador.
Beverly Hills, CA (PRWEB) March 07, 2013
Mehryar (Ray) Taban, MD FACS, a renowned oculoplastic surgeon in Beverly Hills, CA, will lead a team of doctors and nurses on a medical mission to a new location in Ecuador this month. Dr. Taban and Global Smile Foundation (GSF), a nonprofit foundation that helps under served patients born with facial congenital deformities, plan to perform numerous corrective surgical and dental procedures, with an emphasis on cleft lips and palates, to those in need in Ecuador. The mission will also focus on the urgent need for implementing comprehensive care, coupled with educational and preventive programs.
"I am excited to bring care to this brand new mission location in Ecuador," said Dr. Taban. "It is so important that we not only bring people the care so desperately needed, but also implement programs that will help educate the country and improve the overall medical community. Nothing is more rewarding than using my skills to change lives of people who need medical care the most and cannot afford it."
Dr. Taban and the GSF team will bring an exceptional level of medical care to Ecuador and hope to treat thousands of patients and perform as many surgeries as possible. Dr. Taban will be performing much needed oculoplastic procedures, complimenting the other procedures (cleft lip/palate) performed by other facial plastic surgeons on the team. By providing United States hospital standard health care from highly trained physicians, many people in Ecuador will receive life changing medical care of which they would not otherwise have access.
"Global Smile Foundation provides such an important opportunity for physicians like myself to take our knowledge to under served areas and try to improve the healthcare systems worldwide. I am thrilled to be able to bring the GSF team to a brand new location, and hopefully change lives in Ecuador," said Dr. Taban.
Dr. Mehryar (Ray) Taban is a highly experienced and reputable, board-certified oculoplastic surgeon, as well as an orbit and facial plastic cosmetic and reconstructive surgeon. Dr. Taban is nationally renowned for his expertise in minimally invasive surgery techniques in the field of oculoplastic surgery. To contact Dr. Taban for a consultation at his Beverly Hills office, please call: 310-278-1836.
For more information about Dr. Taban, visit http://www.tabanmd.com/.