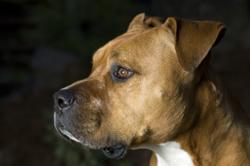 When someone is bitten by a dog, it is the owner's responsibility, no matter the size or temperament of the animal in question.
Sacramento, CA (PRWEB) March 06, 2013
A bill that recently passed the Maryland House of Delegates and is scheduled for passage through the Maryland Senate would make it easier for victims of dog bites to hold dog owners accountable for their injuries. At the same time, the bill is considered a victory for pit bull owners who have been spotlighted for owning "dangerous" animals.
Maryland House Bill 78 and Senate Bill 160 creates a "rebuttal presumption" that the owner knew or should have known that the dog was vicious. This means that the court assumes that the owner knew that the dog was dangerous unless the owner can prove otherwise.
In the past, plaintiffs in an injury lawsuit were required to prove that the dog in question was dangerous. Now, under the new law, owners must prove that the dog is not dangerous. This means that owners whose dogs bite have the burden of proof for showing that their dogs are not a threat or did not cause injury. If they cannot, they are liable for the damages the animals cause, no matter what the breed or size of the dog.
The bill overturns an appeals court decision that dealt with the serious injury of a ten-year-old boy by a pit bull in 2007. The court's decision made owners of pit bulls automatically liable if the dog bit or injured another party. Since landlords were also liable for damages due to the court's decision, many of them were forcing tenants to move or get rid of their dogs.
The new bill does not hold landlords accountable if a tenant's dog bites someone, and does not limit the rule to specific breeds. This measure is praised by animal-rights groups who claim that some non-violent dogs were being targeted. Others felt the law was not protecting victims who had been bitten by dogs other than pit bulls.
Attorney John Demas notes: "When someone is bitten by a dog, it is the owner's responsibility, no matter the size or temperament of the animal in question. While public opinion has focused on pit bulls and other breeds associated with violent attacks, thousands of people are bitten every year by dogs of all breeds and sizes. It is important that any victim of a dog attack have the right under the law to sue the owner for damages. Only by holding owners accountable will we ever be able to cause them to take responsibility for their dog's behavior and to do the things that must be done to control their animals and keep others safe. Further, this is the only way to consistently recover damages for the victims of these vicious dog bite attacks."
About Demas Law Group: Demas Law Group is a Sacramento personal injury firm whose lawyers specialize in cases of vehicle injuries, dog bites, medical malpractice and nursing home abuse as well as product liability. Demas lawyers offer free consultations for all personal injury victims so that they can determine their rights under the law and make informed decisions about pursuing damages from the negligent party.
Source: "Md. House unanimously approves dog bite legislation," Kate Havard, February 21, 2013.