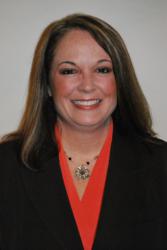 Clearwater, FL (PRWEB) March 07, 2013
Michelle White, RHIA, has joined Pyramid Healthcare Solutions as Director of Coding Services. Pyramid is a leading provider of revenue cycle management services for the healthcare industry.
In her new position, White, 42, is responsible for overseeing the day-to-day operations and growth of the Health Information Management (HIM) and Coding Division. She will help manage and support all aspects of the on-site, remote, regional and traveling coding teams to ensure coding and abstraction assignments are accurate, guidelines are followed, and client deliverables are met. White will report to the Chief Operating Officer.
"Michelle is a registered health information administrator with nearly 20 years in HIM experience," said Jay Hutchinson, COO of Pyramid Healthcare Solutions. "Serving in positions such as HIM Director, Clinical Documentation Improvement Program Management, and Coding Management for acute care facilities, Michelle brings significant experience and proficiencies to Pyramid."
Previously, White served as implementation project manager for Nuance Communications, Inc., in Burlington, Mass. In that role, White planned, directed and coordinated all Nuance Transcription Service implementation activities. She utilized knowledge of speech recognition technology and hospital system technology/operations to implement products and services according to best practice standards.
Prior to that position, White was Revenue Cycle Operations System Manager for Indiana University Health in Indianapolis. She was responsible for assurance of system-wide readiness for the ICD-10 conversion at nine core hospitals and 10 affiliate hospitals.
White also served as Director of Health Information Management for Wishard Health Services in Indianapolis, where she oversaw all departmental functions including coding/abstracting, clinical documentation improvement, document imaging, file operations, release of information record analysis/completion, transcription and cancer registry.
"The industry will be facing significant changes from health reform and ICD-10," stated White. "I am excited to be joining Pyramid because we have the resources to assist our clients during this challenging time."
White graduated from Indiana University in Indianapolis with a Bachelor of Science degree in medical record administration.
In addition, White is an AHIMA approved ICD-10-CM/PCS Trainer.
For more information on revenue cycle management services from Pyramid Healthcare Solutions, visit http://www.pyramidhs.com.
# # #
About Pyramid Healthcare Solutions
Founded in 1985, Pyramid Healthcare Solutions partners with healthcare providers to assess, validate and resolve gaps in their revenue cycle, leading to improved and sustainable financial results. Pyramid offers a complete best-practice suite of revenue cycle solutions, including coding services (on-site and remote), HIM services, cancer registry, revenue cycle, revenue discovery, charge capture, accounts receivable management, patient financial services, human resources, managed care services, and education and training. Headquartered in Clearwater, Fla., Pyramid employs more than 300 credentialed, knowledgeable healthcare professionals and best practices developed with more than 500 clients. For more information on Pyramid Healthcare Solutions, visit http://www.pyramidhs.com.