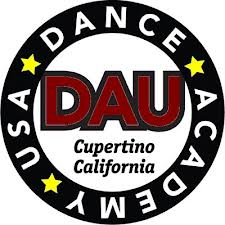 This arrangement is part of Dance Academy USA's ongoing commitment to providing our customers the best deals and values possible- Kim Barrett
San Jose, CA (PRWEB) March 07, 2013
Dance Academy USA is happy to announce that DAU Customers will now receive an additional 5% savings on all purchases from Discount Dance Supply. "This arrangement is part of Dance Academy USA's ongoing commitment to providing our customers the best deals and values possible," said DAU Operations Manager Kim Barrett. "We are very excited to bring this truly special pricing to DAU customers, as well as the public at large."
To take advantage of this deal, interested customers should email officeteam(at)DanceAcademyUSA(dot)com to receive the necessary discount code. Thereafter, Discount Dance Supply customers simply need to provide the code at the time of sale and they will receive a 5% savings on every purchase. Those who are not yet shopping with Discount Dance Supply may set-up an account, and then enter the discount code at checkout.
Discount Dance Supply not only provides significant savings on quality dance wear, but they are also committed to their customer's complete satisfaction. They welcome the opportunity to serve the public with the same degree of excellence that they have served their clients. They have six convenient locations in California, including Anaheim, La Mesa, Mission Viejo, Murrietta, Rancho Cucamonga and Santa Ana. They also have a seventh location in Scranton, PA.
Dance Academy USA is the largest dance studio in Northern California and has served the San Jose area dance community for over twenty years. DAU is a Bay Area Green Business which offers classes in tap, ballet, jazz, contemporary, lyrical, Zumba, hip hop and breakdancing. DAU is also known for their award winning competition team which is Nationally Ranked. To learn more about Dance Academy, please visit their website at DanceAcademyUSA.com. You can also contact DAU by phone at (408) 257-3211 or by email at OfficeTeam(at)DanceAcademyUSA(dot)com.
Background
Dance Academy USA was founded in 1990 by James R. and Jane R. Carter. The business has since expanded in size, becoming the largest dance studio in Northern California with a staff with over 50 employees. Jane Carter is a graduate of San Jose State University with a degree in Human Performance and Fitness and a minor in Nutrition and Food Science. While at San Jose State University, Jane was a member of Spartan Spectrum Dance Team. While in college she was also selected as the Dole Corporation "Ambassador" which allowed her to teach dance in Japan. Additionally, Jane is a former dancer for the Golden State Warriors and a professional cheerleader for the San Francisco 49ers.