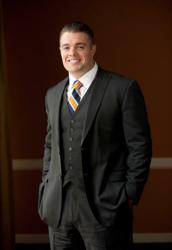 We provide top quality education that equips individuals with the capacity to compete in the ever changing global market.
Deerfield, FL (PRWEB) March 07, 2013
As new budget cuts are set to take place in the spring, WMX Group Holdings Inc. (OTCQB: WMXG) continues to be a leader by providing training and professional career options through their prestigious wealth advisor program. CEO and Chairman, Thomas Anthony Guerriero stated, "We provide top quality education that equips individuals with the capacity to succeed in the ever changing global market."
While the government passes new spending bills, WMX is ready to be part of the US future growth by offering new opportunities to those who are willing to challenge themselves towards maximizing their earning potential. WMX is planning to expand significantly in 2013 and continue this growth in the future as they anticipate bringing on an additional 1,000 Investment Advisors in the first phase of the WMX expansion plan. WMX is also aggressively looking to acquire existing Registered Investment Advisory firms of any size throughout the United States and welcomes these RIA firms to contacting WMX anytime to initiate discussions of the potential of a mutually beneficial acquisition by WMX.
WMX Wealth Advisors is a Registered Investment Advisory firm, specializing as a wealth-consulting provider. WMX strategically optimizes the earning potential for businesses around the world by providing professional services across a plethora of industries, while guiding businesses towards greater profitability and increased efficiency.
About WMX Group Holdings, Inc.
WMX Group Holdings, Inc. (OTCQB:WMXG) is an ISO Certified, publicly traded Registered Investment Advisory Firm headquartered in the State of Florida, specializing in high-end customized portfolio management for individuals, businesses, and retirement plans.
WMX's owns a Registered University in the State of Florida called CIT University, which currently offers Undergraduate, Graduate, and Doctoral Degrees online (http://www.cituniversity.org). The University plans to open the doors to their new campus in South Florida in 2013. From their academic think tank WMX is developing several start up incubator companies and own an extensive library of Intellectual Property.
About Thomas Anthony Guerriero
Thomas Anthony Guerriero is world renowned for being one of the most powerful and influential CEO's in the history of Wall Street. His financial advisor training program is legendary for creating some of the top producing financial professionals in the world.
​
Mr. Thomas Anthony Guerriero is currently the founder and Chief Executive Officer (CEO) of WMX Group Holdings, Inc. He has over fifteen years of extensive upper executive experience. Mr. Guerriero began his career in the financial markets in 1998, and soon thereafter earned the position of Senior Vice President of the securities division of First Union, one of the largest institutions in the world with over $400 billion in client assets. After First Union was acquired by Wachovia, Mr. Guerriero continued to build his client base and team through several institutions and think tanks, eventually etching his name in stone industry wide, by becoming the CEO of a Member Firm, TAA. There he gained the prestigious recognition of being one of the youngest individuals to ever head a member firm.
His success at TAA led him towards the second acquisition in his career, this time by High Point Capital. Mr. Guerriero's unique ability to create unique systems both technical and fundamentally, recruit, train, mentor, and inspire individuals through his creative methodologies has led him to be recognized as a global force to be reckoned with. His most recent acquisition was at the helm of Global Wealth as CEO. He was able to maximize profitability and surpass all expectations in the face of the toughest economic climate of our generation, leading towards the third acquisition of his career of Global Wealth and its Institute of Finance.

As one of the most talented minds and influential people in the world today he shows no signs in letting up. In 2011, he was nominated, accepted, and confirmed as one of the youngest inductions ever into Marquis's Who's Who in America. Also in 2011 Mr. Guerriero became one of the youngest owners of a professional sports team. He became an owner of a professional basketball team, the Springfield Armor in the NBA D league (The Brooklyn Nets Affiliate). Mr. Guerriero attended Graduate School at Harvard University, holds two Graduate Certificates from Boston University & University of Notre Dame, has two BA degrees from Fairleigh Dickinson University & Thomas Edison State. He has held several professional licenses over the course of his career Series 7, Series 63, Series 66, Series 24 licenses. Always looking for a challenge Mr. Guerriero is a former professional soccer player, holds several world records, climbed two of the seven summits, been featured in a major motion picture with Oliver Stone, been featured on television around the world, and is a published author with "How To Understand & Master The Stock Market", "Understanding & Master Securities Laws And Regulations" and "Plan For Crisis".
Safe Harbor for Forward-Looking Statements
This press release contains forward-looking statements within the meaning of Section 27A of the Securities Act of 1933, as amended, and section 21B of the Securities and Exchange Act of 1934, as amended. Readers are cautioned not place undue reliance on these forward-looking statements, which are only predictions and only speak as of the date hereof. Forward-looking statements usually contain the words "estimate," "anticipate," "believe," "plan," "expect," or similar expressions and are subject to numerous known and unknown risks and uncertainties. These risks and uncertainties could cause the Company's actual results to differ materially those indicated in the forward-looking statements.
Investors are encouraged to carefully review regulatory filings prior to investment consideration. Past performance is no guarantee of future success or that there cannot be losses or business interruption. The Company is in a rapid growth sector that may or may not continue to grow in the future and therefore poses risks that may be different than other investments. Management regularly provides news and additional information believed to be true and accurate at the time of dissemination but has no requirement to modify, comment or change in the future should circumstance change or information prove to be inaccurate for any reason. Additionally, the Company makes every effort to comply with all applicable laws.