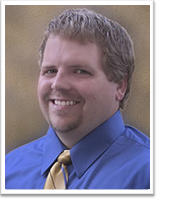 Call and mention the impuse special to receive a $79 special on this new and innovative treatment.
Sandy, UT (PRWEB) March 07, 2013
FOR IMMEDIATE RELEASE - Dr. Ken Andersen, Chiropractic Physician, is now correcting spinal conditions (i.e. Sciatica, Whiplash, Bulging Discs, and Alignment Problems) with the Impulse iQ Adjusting Instrument. This is a revolutionary advance in science and technology. This patented and FDA registered device was developed to provide gentle and precise computer-aided chiropractic adjustments to relieve pain and restore function.
This state of the art Impulse IQ Adjusting Instrument has a high tech sensor that provides information from your body's response to chiropractic adjustments to a microcomputer inside, to give Dr. Ken Andersen feedback about your results.
The benefits are as follows:
1. Extreme speed: The gentle thrust is faster than the body's tendency to tighten up and resist the adjustment.
2. Controlled Force: The controlled force thrust has 3 different force settings to make chiropractic adjustments comfortable.
3. Computerized Adjustment: The Impulse iQ precisely measures how the spine is moving during the treatment so that the just the right amount of care can be provided.
4. Years of Research: Years of research have gone into the development of the iQ adjusting instrument to create painless and safe chiropractic adjustments.
Dr. Ken Andersen, a well known chiropractor in Sandy, UT is introducing this new advancement in technology to the Salt Lake Valley. In order to make it easy for a person that is suffering with neck or lower back pain to get checked, he is offering a $79 special ($225 value) that includes a consultation, an orthopedic and structural examination, and 30-minute massage.
To take advantage of this special comprehensive examination, call (801) 572-5696 and mention "I want the Impulse special".
Andersen Chiropractic, LLC
9035 S 1300 East, Suite 2B
Sandy, UT 84094
801-572-5696
DrKenAndersen.com