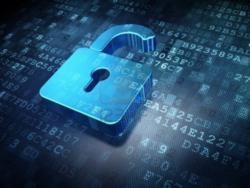 The Host Group offers small business owners and entrepreneurs the most innovative solutions for website design and marketing
Houston, TX (PRWEB) March 06, 2013
CEO Doug Davis announced Wednesday afternoon, the intention to offer all existing and incoming hosting and reseller clients a premium upgrade that includes unlimited email accounts for customers using The Host Group's popular E-Commerce and shopping cart solutions.
One of the best things about working with The Host Group is that most customers enjoy custom hosting features with a starter package. In other words, even with their least expensive option, clients still get all the added features most competitors charge additional monthly fees for.
If a small business owner is looking to want to jump-start their business in a hurry, and build several different websites, they will need to move up to the medium level package offered to also receive unlimited domain hosting.
Management and staff at The Host Group understands that there are a lot of ambitious small business owners who will be aggressive and build as many as 100 domains in a single year.
Having unlimited databases is a terrific benefit, because sleek, and professionally designed web sites demand reliable databases, like the ones that you'll find with a popular (CMS) like WordPress.
CEO Doug Davis explained, It's these added features that allow our clients sites to be totally interactive and infinitely valuable to users. The days of generic and low impact websites are over, and offering unlimited email accounts is a huge benefit to our customers who are building multiple sites."
One of the main reasons that customers choose. The Host Group is because of their inexpensive website packages and their overall value.
The Host Group offers small business owners and entrepreneurs the most innovative solutions for website design and marketing.
For more information, simply visit http://www.thehostgroup.com , or contact Doug Davis directly at (800) 537-9414