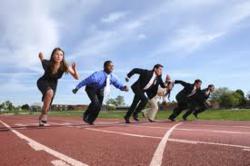 Austin, Texas (PRWEB) March 08, 2013
If something is well thought out, designed properly, and implemented, then you should expect good results. Corporate wellness programs are no different and they are receiving a lot of attention right now, especially since they are part of the Affordable Care Act. Some of the studies have indicated that focusing on the health and wellness of employees provides ample cost savings and insurance premiums as well as reducing employee lost time and at the same time increasing employee productivity. In Japan it seems that programs were even more successful than here in the United States.
There is always the other side though, seemingly proving that cost savings were either nonexistent or offset by other expenses.
The difference of course seems to be in the quality of the corporate wellness program itself.
Wellness is defined as optimal physical, mental, and social well-being; not simply the absence of disease or infirmity. Wellness is a problem that encompasses a large scope. Many wellness programs are very limited and thus, ineffective. Blood pressure checks, total cholesterol and other single biomarkers do not provide enough information for strategy. At best they provide medical management and treatment of existing conditions.
For corporate wellness to be successful, "the big picture" of prevention must be embraced. To accomplish prevention of chronic disease requires assessment and modification of each employee's lifestyle. A successful corporate wellness program will have to address nutritional design, implement physical activity strategies, assess and improve sleep quality, and create effective stress management tools.
If actual lifestyle design education and strategies are implemented, then we can create a workforce which does not require expensive medical intervention. These same strategies will be effective on those who have developed chronic illness. Instead of trying to better manage people's diseases, we can then talk about preventing the problem from developing or improving current health status.
It is evident that a corporate wellness program should produce workers who are well. We can use laboratory testing, but utilize biomarkers that produce a better strategy (for example, instead of total cholesterol, a profile of lipid sub-fractions, inflammatory markers, functional markers and even genetic SNP's.). When this is accomplished there are huge savings in health insurance cost and employee lost time coupled with a significant increase in employee productivity.
Fast Track Health and Fitness is a company which designs wellness programs. Dr. Bellonzi is the author of Health Recklessly Abandoned