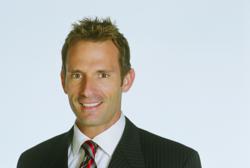 Lawyers in Missouri represent some of the finest legal advocates in the country. I am proud to be associated with such a fine group of injury attorneys.
St. Louis, Missouri (PRWEB) March 11, 2013
By looking at St. Louis injury lawyer Stephen Schultz, you wouldn't realized that he was involved in a serious motor vehicle accident in his early twenties. And now, this prominent attorney is being honored for his dedication to assisting clients injured under similar circumstances. Schultz was recently certified as a Top 40 Trial Lawyer Under 40 Years Old. In addition, Schultz & Myers LLC, a law firm which he is a founding partner, was named as one of Missouri's "winningest plaintiff law firms" in 2012.
According to the American Society of Legal Advocates, the process of becoming a Top Trial Lawyer Under 40 Years Old is highly selective and based upon nomination and evaluation by a team of lawyers. There is no self-nomination and a nominee's credentials are carefully scrutinized under a multi-stage evaluation process. Membership is comprised of less than 2% of licensed attorneys in the country. When asked about this exclusive membership, Schultz responded "Well, I barely squeaked in at just under 40 years old, but I am honored by the nomination and confidence of my piers in the legal community. Lawyers in Missouri represent some of the finest legal advocates in the country. I am proud to be associated with such a fine group of attorneys."
Schultz & Myers LLC was also honored in 2012 as one of "Missouri's Winningest Plaintiff Law Firms" by the Missouri Lawyers Weekly. Each year, this well-respected legal media company publishes its list of the top law firms in Missouri. Only law firms with significant verdicts and settlements are considered for this honor. "Our clients are the real winners here," according to Schultz. "Insurance companies and careless corporations will do everything they can to deny and delay providing our clients with the compensation they deserve. This award goes to prove that our strategy for securing fair compensation for deserving injury victims is effective."
Stephen Schultz is a founding partner of Schultz & Myers LLC, which has offices located in Missouri, Illinois, and Arkansas. The firm serves injured clients nationwide. From complex federal tractor-trailer accident litigation to brain injury and wrongful death claims, Schultz has obtained settlements and verdicts which have garnered nationwide media attention. Most recently, the firm obtained a $11.5 million verdict in a case involving a school bus and the tragic death of a young boy.
To contact Stephen Schultz or Schultz & Myers, callers are directed to the firm's headquarters, which was recently relocated to the Nines Building in Saint Louis, Missouri. Primary phone numbers remain unchanged as (314) 744-8900 or toll-free (855) 365-HURT. A wide array of information on personal injury settlements and legal rights can be researched for free at the Schultz Legal Group comprehensive website.